Artists call for outdoor art gallery at Blue Man Group's Briar Street Theatre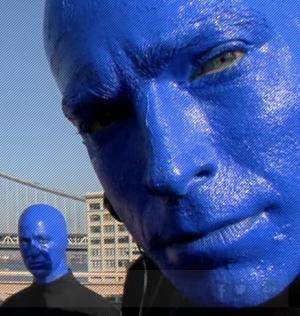 The Blue man Group announced a call for a juried art competition open to professional and emerging artists for a large scale outdoor art gallery at Briar Street Theatre, 3133 North Halsted St. There will be 6 cash prizes of $5,000. 
The gallery will open in September 2013 at a grand unveiling event as a part of EXPO ART WEEK, a citywide showcase of Chicago's art and cultural community designed to complement EXPO CHICAGO, the International Exposition of Contemporary|Modern Art taking place September 19-22 at Navy Pier's Festival Hall. 
Artists planning to submit an entry in the Blue Man Group Art Competition should enter work that is inspired by the exuberant and joyful essence of Blue Man Group without featuring a Blue Man. The competition is open to both professional and emerging artists working in acrylic, digital art, drawing/pastel, mixed media, oil, painting, photography and printmaking. No three dimensional pieces will be accepted.  
Entries will be judged by members of the Blue Man Group's Chicago cast and creative team as well as civic and cultural leaders from the local community to be announced later. Winners will have their original art work displayed in the lobby of the Briar Street Theatre and 10' by 10' reproductions of that artwork displayed in the Outdoor Art Gallery. Entries must be submitted digitally and will be accepted through August 1, 2013.
Related:
Crime Stats By District
Columnists