Spring forward this weekend!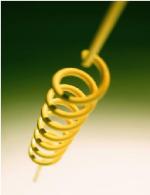 Mark "Spring Forward" on your calendar for Saturday night.
At 2 a.m. on the second Sunday of March, we leap forward each year one hour for Daylight Savings Time. Tonight is the night!
Remember to set your clocks forward so you do not miss the first hour of whatever you are supposed to be doing on Sunday!
This is a good time to remember to also change your smoke/carbon monoxide detectors.
Related:
Crime Stats By District
Columnists