By popular demand Intuit extends two exhibits: An opportunity for fun new art experiences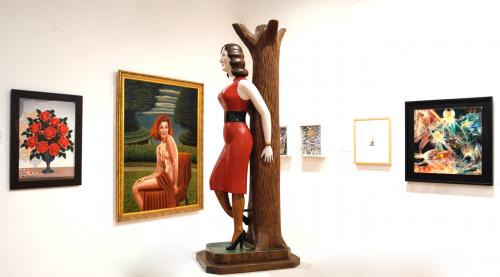 Two of the exhibits at the Intuit: Center for Intuitive and Outsider Art are being extended through the end of the year because of popular demand. Collective Soul and FOUND: P.S. Page Me Later, will be extended through Dec. 31. Intuit will also be open to the public on Sun., Dec. 28 and Mon., Dec. 29. 
Collective Soul
Sixty-three years ago, artist Jean Dubuffet's speech at the Arts Club of Chicago opened the door to the world of self-taught artists. The result was discovery, appreciation and with it the valuing of the work of self-taught artists and their works. 
Inuit explains this exhibit: "Reflecting the idiosyncratic relationship between art and collector, this survey of outsider art offers an in depth look at how Chicago collectors have and continue to influence this genre. Culled from both established and newer collections, this exhibition will expose viewers to exemplary works from private collections not often seen. Presenting works by Martín Ramírez, Henry Darger, Lee Godie and Bill Traylor hanging amidst clusters of work from artists often overlooked – but of equal quality – such as David Butler, Aldo Piacenza and Lanier Meaders."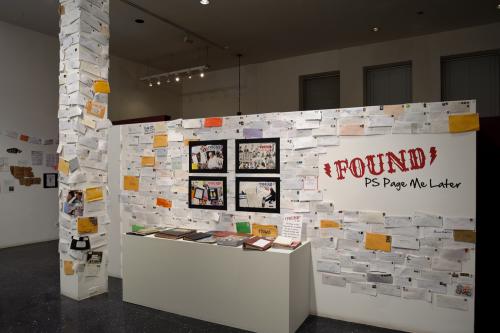 FOUND
The story behind this exhibit started in 2001 when American Life writer Davy Rothbart found a note on the windshield of his car. It read: Mario, I fxxxing hate you. You said you had to work then whys your car HERE at HER place?? You're a fxxxxxg LIAR. I hate you I fxxxxing hate you." signed "Amber  PS Page me later."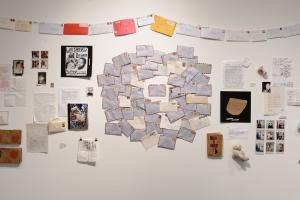 That find started an annual zine called Found and its website became an underground phenomenon. Rothbart and his brother stepped up the project by doing a series of tours recruiting "an army of new finders, the Johnny Appleseeds of intriguing litter." 
This exhibit shares the 13 years of over 50,000 finds of  lost Polaroids, old love notes, to-do lists, failed poetry, drafts of resumes, Post-it notes, and more. 
The experience guarantees an opportunity to have your funny bone tickled, be horrified and feel your heart strings being tugged. And then…you want to know more! 
It you have never been in Intuit: The Center for Intuitive and Outsider Art, these shows are a great reason to visit this great space just south of Chicago Ave. on Milwaukee Ave. 
The work they exhibit and the events they hold will most likely expand your experience and appreciation for the world of art. 
Holiday hours: Dec. 24 and Dec. 25: Closed; Dec. 26-30: 11 a.m. to 6 p.m.; Dec. 31: 11 a.m. to 3 p.m.; and Jan. 1-9: Closed for installation of new show. 
For further information contact Intuit by email or call 312.243.9088. 
Photos courtesy of Cheri Eisenberg
Related:
Crime Stats By District
Columnists