Fire Fly Fiber Arts: A heavenly oasis and refuge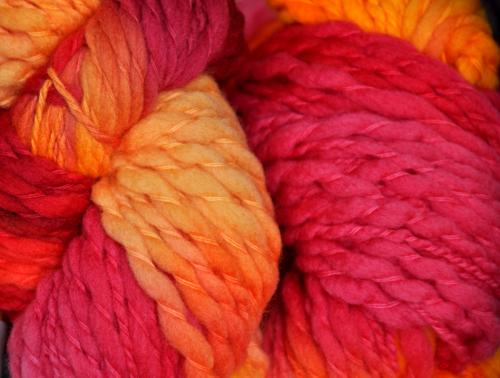 Sinking your fingers into beautifully spun yarn dyed with natural dyes is like experiencing a little bit of heaven at Fire Fly Fiber Arts Studio, 2052 W. North Ave.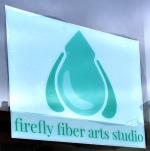 But they have more than yarn, they have the tools needed to use the yarns. There are needles and hooks, of course, but there are also looms and spinning wheels as well as other accessory items. 
To make sure people know how to use the tools and how to improve their skills, they offer classes, clinics and one-on-one instruction as well as answers to walk-in questions. 
Created and run by Sarah Jamison and her mom Leslie Wood, the shop, which opened on Jan. 14, has a flexible schedule of hours of operation and for knitting, crocheting, weaving, spinning classes and events. They are open noon to 8 p.m. from Tuesday through Friday. Weekend hours are Sat.10 a.m. to 6 p.m. on Saturday and noon to 4 p.m. and noon to 4 p.m. on Sunday. 
It is intended to be a refuge, a place to pursue a passion and escape from the outside world.
The shop
When they started planning, more than a year ago to start the business, they realized that pooling their individual experiences and talents was a way to follow their own passions for fibers and go to a job they would love. They decided, early on, beyond being kind and friendly to customers, they wanted to do the same for the environment. Futhermore, they considered the impact that their sourcing could have on others around the world. 
The results are hanks of yarn rather than pull skeins in luscious colors filling the shelves. But for those who cringe at the thought of using yarn in that configuration, don't worry. Sarah and Leslie gladly use their yarn winder to convert the hanks to balls. 
Filled with wool and cotton yarns, shelves do not have synthetic, plastic, silk or bamboo based yarns. "For reasons of ethics and sustainability, we will not carry products containing those fibers," explained Sarah. 
"Did you know that cotton crops are sprayed with more pesticides than all other crops," queried Leslie. "That is why we only carry organic cottons. For those who are vegans, we also carry vegan yarn. No animal products are used in the production in mostly cotton and some linen yarns we carry." 
Sourcing
Their selection of sources was also done with an interest in supporting other entrepreneurs in this country and elsewhere. 
While one is located in Chicago and others are elsewhere in the U.S., they also buy products from Canada, Afghanistan and India. Afghanistan is a great source for cashmere and India's yarns are not just top quality but support a women's co-op. That co-op helps women provide for their families. 
Lessons, camaraderie and an oasis
Whether a newbie or an expert, Fire Fly Fiber Arts Studio is a place to learn, meet new people with like interests and a haven for disconnecting from the outside world. 
Regardless of gender, this is a place to learn in whatever method works best for you. Whether you like formal classes, private lessons or just help to conquer turning a heel or working with multiple yarns at the same time, the studio can meet your preference. 
Aside from the experience and talents of both Sarah and Leslie, they are staffed with accomplished teachers some of whom have degrees in various areas of fiber. 
Instruction prices range as low as free for a quick question to $5 for a clinic and on up depending on the type, length and level of class. Yarn prices for a pair of socks can range from $15 to $50, depending on the selection of yarn.
Perhaps the most important factor of this heavenly space is the friendliness and willingness of Sarah and Leslie to help customers. They are dedicated to helping customers meet their goals as they pursue their passion for these yarn based activities. They want to have a place for people to meet their neighbors and build community. They want them to feel that they can be part of a refuge from the crazy world everyone is now trying to cope with. 
So stop in and see and feel for yourself!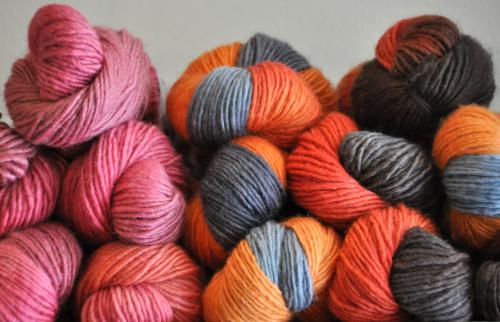 Related:
Crime Stats By District
Columnists