Red Apple's liquor license appeal denied -- Ukrainian Village residents relieved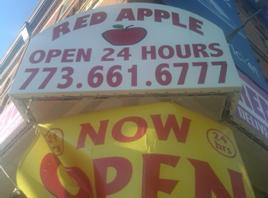 Feeling as though they have won another victory, Ukrainian Village residents are relieved to learn that the City of Chicago's License Appeal Commission affirmed the original ruling against Move N Pick Convenience, Inc., doing business as the Red Apple convenience store, 2000 W. Chicago Ave, to obtain a packaged goods liquor license.
"The community came together to oppose a business that would potentially attract crime. We want to see businesses that upgrade the community rather than burden us with additional problems. With the closing of the 13th [Police District Station], we have to be even more vigilant about our safety. I hope this sets a precedent moving forward," comments Suzanne Wahl who led the neighborhood's battle.
According to the denial, former Chicago Police Department's 13th District Commander Frank Gross testified that criminal activity including gang activity has increased in the area during the last year. Based on his 26 years in law enforcement, Gross expressed his opinion that the packaged goods liquor license would "tend to create a law enforcement problem."
The denial document begins with: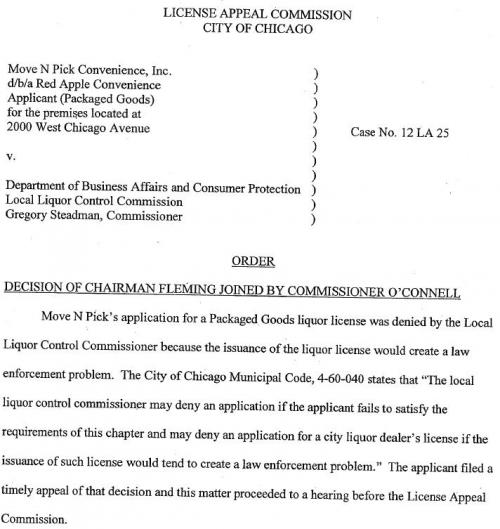 The decision ended with:
"The denial of the packaged goods liquor license for Move N Pick Convenience, Inc. for the premises located at 2000 West Chicago Avenue is affirmed."
Related:
Crime Stats By District
Columnists