Small business improvement funding opportunity opens September 3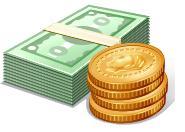 Small businesses have an opportunity to obtain grants through the Small Business Improvement Fund (SBIF) starting Sept. 3. Applications close on Oct. 3. 
SBIF funds are awarded as reimbursement grants to the person or legal entity who incurred the costs of the eligible improvements. 
Those eligible are property owners, tenants, owner-occupied businesses and industrial businesses. Applicants must have a valid city business license and be current with property taxes. They must also be clear of any indebtedness with the City. 
The maximum grant assistance for an industrial property is $150K; for a single-tenant commercial property the maximum is $100K; and for multi-tenant commercial property, it is $50K. 
Eligible expenditures under this program are for investments which preserve buildings, improve the appearance or economic value of the neighborhood and "enable businesses to stay in the neighborhood, remain competitive, or expand within certain Chicago TIF (Tax Increment Financing) districts." 
Types of businesses covered are:
Commercial tenants
Average gross sales under $5 million annually for the prior three (3) years
Owner-occupied
Maximum personal net worth of $6 million and maximum total liquidity of $500,000
Industrial 
Maximum of 100 full-time equivalent employees
Vacant property
Minimum of 60% leased and 100% ground floor leased
Ineligible businesses are: taverns, massage parlors, national chains, franchises and places of worship. 
Items covered are:
Permanent exterior improvements and storefront renovation
Building systems improvements
Tuck-pointing and masonry repairs
Structural components of new signage
Interior remodeling including ADA-compliance improvements
Environmental remediation
Purchase of adjacent property for business expansion or parking 
Three local TIF areas are:
Fullerton/Milwaukee (started: 2000) (expires: 2024) covers Logan Square along Fullerton, Milwaukee and Armitage Avenues
Humboldt Park Commercial (started: 2001) (expires: 2025) covers along North Ave., Division St. and Western Ave.
Pulaski Corridor (started: 1999) (expires: 2022) covers part of the Avondale, Hermosa, Humboldt Park and Logan Square communities 
This program is administered by SomerCor, a not-for-profit Certified Development Company in conjunction with the Chicago Department of Planning and Development (DPD). 
More details of the program may be found online. 
The SBIF Team is available to answer questions about the SBIF Program. SBIF Team Members: Silvia Orozco (hablo español) 312.360.3334 sorozco@somercor.com; Joseph Lewis 312. 360.3329 jlewis@somercor.com; Latonya Jones 312.360.3308 ljones@somercor.com; Jacob Stern 312.360.3328 jstern@somercor.com.
SomerCor Mailing address: SomerCor Attn: SBIF Department 601 South LaSalle Street, Suite 510 Chicago, Illinois 60605
Related:
Crime Stats By District
Columnists