Speak out about parking and getting around Wicker Park and Bucktown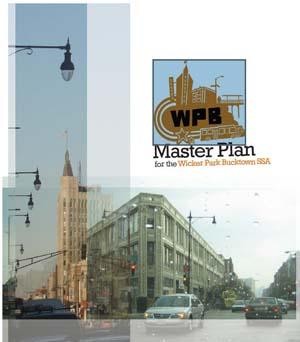 Opinions of all those who live, work, or frequent the Wicker Park and Bucktown neighborhoods are welcome at an Innovation in Parking Management Plan (IPMP) meeting in the Bucktown-Wicker Park Library, 1701 N. Milwaukee Ave., Wed., June 26 from 6 to 7:30 p.m. This is part of a project in which the WPB Special Service Area (SSA) #33 partnered with Chicago Metropolitan Agency for Planning's (CMAP) Local Technical Assistance (LTA) Program to address parking management. 
Attendees will be asked what their parking challenges and what their parking and transportation priorities are. Input will be gathered from keypad devices used during the meetings and discussions in workshops.
The 2009 Master Plan of SSA #33 (Special Service Area), identified neighborhood values. They were: "drive less, bike more, buy local, go green, inhabit the sidewalks, indulge in urban eye candy, honor the past, welcome a progressive future and do so as a unified community." With a goal of balancing diverse community needs and supporting local businesses, the IPMP will cover a range of topics including but not limited to:
traffic congestion
parking pricing
parking availability
alternative transportation 
For those who will not be able to attend, CMAP has just launched an online survey site for residents and business owners to provide public input on the plan. The website includes a map of the survey area, which is very clear.
A steering committee has already been looking at these issues. They are:
| | |
| --- | --- |
| John Paige (SSA Commissioner) | John Paige |
| Another SSA Commissioner  | Ken Lubinski |
| Chamber of Commerce Board Member | Ginna Ryan |
| Representation from Retail | Beth Barnett |
| Ald Moreno  <or representative> | Rudy De Jesus |
| Paul Sajovec  for Ald Waguespack | Paul Sajovec |
| Bucktown Comm Org--Steven Jensen | Steve Jensen |
| WPAC | Susan Fontana |
| Cycling/Peds--Steven Vance | Steven Vance |
| Real Estate/Resident | Rachel Bierma |
| Economic Devel Analyst/Transportation/CNT | Kyle Smith |
The Steering Committee's continued input along with input from this Wednesday  public meeting will be mixed with the passed and future  data collection data. To be completed by November 2013, the plan is to recommend strategies and policies to make the experience of movement around the WPB area safe and enjoyable for people using all modes of transportation. 
Post meeting, the key points will be outlined and presented back to the steering community. That will be followed by a written draft, another public meeting, another draft and the final strategy report.  It is believed that the project will be wrapped up by the end of November 2013.
Related:
Crime Stats By District
Columnists
Upcoming Events
05/18/2018 -

4:00pm

-

7:00pm

05/19/2018 -

9:00am

-

11:00am