WPB SSA #33 fifteen year reconstitution: Last public presentation Wednesday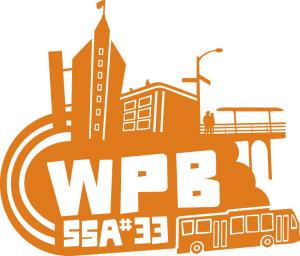 The second and last presentation by Special Service Area #33 (SSA #33) for its 15 year reconstitution (2015 - 2029) is being held at 6 p.m. on Wed., May 7, in the Wicker Park Field House, 1425 N. Damen Ave. 
Branded as WPB SSA #33, the existing area includes the major commercial streets in the Wicker Park and Bucktown neighborhoods. It is unique among Chicago's Special Service Areas for its size and eclecticism. Currently it covers 3,392 property index numbers (PINS) and they are proposing to add 200 more. 
They propose a Tax Cap of 0.304%, which is the maximum rate levied annually over the 15-year-life of the SSA. 
Their proposed 2015 Finances and Budget are $1,112,000 which is based on a 0.304% tax rate. 
"City of Chicago SSAs: What are they? What do they do? Who runs them? Example: Wicker Park and Bucktown SSA#33" will answer some questions you may have about SSAs in general and #33 in particular. 
The current Commissioners, who are volunteers, are:
David Ginople, Chair, store b vintage
Brent Norsman, Co-chair, Norsman Architects
John Paige, Treasurer, Resident
Wayne Janik, Secretary, Janik's Café
Sam Marts, Recording Secretary, Sam Marts Architects and Planners
Rebecca Dohe, Radiance Fine Jewelry
Joe Hall, Treasurer, Quick Release Bike Shop
Larry Powers, Centrum Properties 
Those who served on the Reconstitution Committee are:
Steve Lipe, Lipe Property, Co-Chair
Cynthia Bassuk, Artemis Counseling, Co-Chair
David Ginople, Store b Vintage
Larry Powers, Centrum Partners
John Paige, Resident
David Stearns, Bar Bar Black Sheep
Robert Gomez, Subterranean
Ann Nolan, State Farm Insurance 
The first presentation for this reconstitution was on Apr. 23 at 9 a.m.
Related:
Crime Stats By District
Columnists