View the Tatra Mountains from Noble Square: 1st Chicago International Mountain Film Festival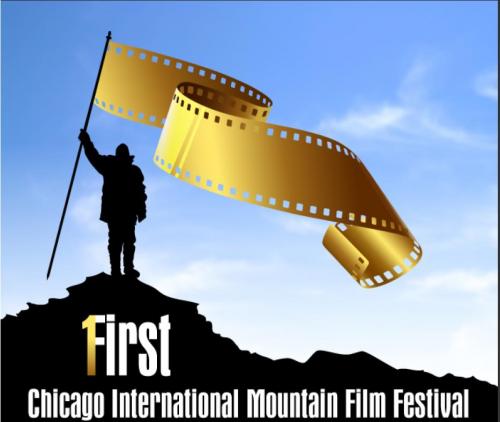 Tatra Mountain or other mountain climbing doers, viewers and enthusiasts have an opportunity to see films from Poland, Slovakia, Belgium and Great Britain during the First Chicago International Mountain Film Festival sponsored by the Tatra Mountain Cultural Foundation from Dec. 14 through 16 at 1135 N. Cleaver, in Noble Square (Map).
This free event will include Jerzy Porebski, members of the TOPR mountain search and rescue team, Tatry Ski Club and the Chicago Mountaineering Club. The schedule is below.
Two brothers, Bogdan and Marek Ogorek, from the Highlands of Poland have created a mountainous experience in the flat lands of Chicago's Noble Square. They discovered the similarities in the cultures of their neighbors. Their commonality was based on their geography, the highlands of their various countries. That inspired them to form the Tatra Mountain Cultural Foundation.
"Many people love the mountains," explains Bogdan, electrical engineer and the business manager for Holy Trinity Church. "People are inspired by the views and freedom of hiking or climbing in the mountains. They have similar feelings of peace, freedom and inspiration from the beauty of nature. It calms you down."
In their travels around the world, Bogdan and his brother, who is in construction and runs a dance ensemble, have met many people with different interests, skills and resources. Some of those contacts will be presenting at or attending the December event. As Bogdan says, "People will have a chance to talk with other mountain enthusiasts, watch films and discuss issues such as mountain safety, rescuing and exploring. They will be able to cross paths with many different people, harvesting the cultures of the mountains from around the world."
Schedule:

Friday December, 14
7:00 p.m. Festival opening, introduction of special guests and opening of exhibition.
7:30 p.m. "High Tatras" Pavol Barabas and Tomas Hulik - Slovakia(52 min.)
8:30 p.m. "Kukuczka" Jerzy Porębski – Poland (45 min.)
9:30 p.m. "Moonflower" Alastair Lee - Great Britain (50 min.) 
Saturday December, 15
6:00 p.m. "Flockmaster Jano Cerven" Lubo Viluda-Slovakia(24 min.)
7:00 p.m. "Art of Freedom" Wojtkek Słota and Marek Kłosowicz about  Polish Himalayan mountaineering- Poland (75 min.)
8:30 p.m. "At every call" a hundred years' history of TOPR - Anna Filipow - Poland(75 min.)
10:00 p.m. "Vertical sailing" Sean Villanueva-Belgium (58 min.)
11:00 p.m. "Zamarła Turnia" film from 1962 Jan Długosz – Poland (12 min.)
11:15 p.m. "Biały ślad" film from 1932 Adam Krzeptowski - Poland (67 min.)        
Sunday December, 16
3:00 p.m. "The Help Comes from the Skies" Jerzy Porębski – Poland(54 min.)
4:00 p.m. "Kukuczka" documentary dedicated to Jerzy Kukuczka. – Poland (45 min.)
5:00 p.m. "High Tatras" Pavol Barabas and Tomas Hulik-Slovakia (52 min.)
6:00 p.m. "From the on board of TOPR helicopter" Jerzy Porębski – Poland(57 min.)
7:00 p.m. Awards Ceremony and Festival Closing
Related:
Crime Stats By District
Columnists