Happy Valentine's Day!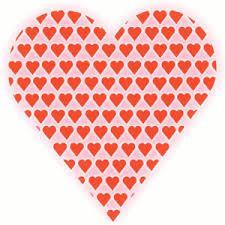 In fact, there were about a dozen St. Valentines, plus a pope! While it is believed that the St. Valentine recognized by the Roman Catholic Church died around 270 A.D., there is confusion around which of two men it really was. 
Originally questioned as early as 496 A.D. by Pope Gelasius I, the confusion was so great by 1969 that the Catholic Church discontinued liturgical veneration of him. His name does remain, however, on its list of officially recognized saints.
It has been noted that it may have been Geoffrey Chaucer, the English poet, who invented the romance around the day. There appears to be no record of romance around the date of February 14 prior to 1375. It was in that year that Chaucer wrote "Parliament of Foules." In the poem, February 14 is the day birds and humans come together to find a mate. 
Thus, it may be Chaucer to whom you should give thanks or admonition...depending on your feelings about our now extremely commercially driven day.
May you enjoy the day with at least one happy experience…be it a kind word, a card, a loving kiss, a tasty treat, a special meal or a lovely bauble!
Related:
Crime Stats By District
Columnists