Memorial Day: Honoring military men and women who gave their lives for their country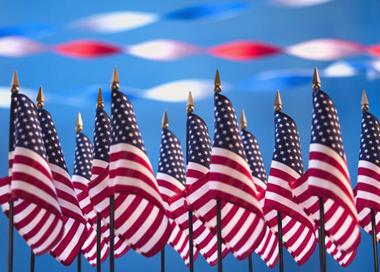 Celebrated on the last Monday of May, Memorial Day, once called "Decoration Day," is a day to commemorate those who have died in the military services. 
It is a day to proudly fly the flag. While many fewer people visit graves and place a small flag on the graves of those lost in military service, there are some who carry out that tradition. 
A federal holiday,  most governmental offices are closed as well as schools, libraries and parks are closed. 
Other traditions around this red, white and blue day include fashionistas for whom white is now an acceptable fashion color; diners for whom it is a time to break out the grills; and boaters and golfers form whom it is time to hit the water or the links! 
Whatever your pleasure…keep it safe out there! 
Historically
Always observed on May 30, Union soldiers, killed during the Civil War, were the first to be honored on this day. As World War I and II occurred more soldiers were added to the list of Decoration Day honorees. 
In 1971 the observance was changed from May 30 to the last day in May. 
Parades have long been part of the day's activities as well as a wreath laying in many military cemeteries.
Related:
Crime Stats By District
Columnists