Dear Mr. Trump: August 30, 2017
Re: Avocado Crisis 
Dear Mr. Trump, 
The recent rise in the popularity of avocados has caused shortages and with shortages come increases in prices.
Pricey avocado toast is now being blamed for millennial's inability to buy their first home. With higher prices more of Mexico's avocado bounty are heading for export rather than making it to their local tables. On top of that, your threat to slap a 20% (or more!) import tax on the fruit imported from Mexico will make game-day guacamole a rich man's dip. Now your enemy Jeff Bezos is trying to become the shopper's savior by dropping avocado prices at his recently acquired Whole Foods. 
Face it, the avocado has become a political football (albeit a small, dark green one). 
You need to get ahead of this problem and one solution is to use your 'bully pulpit' (that's bully as in 'a platform from which to advocate an agenda' not bully as in 'school yard') to circumvent the hot avocado market by providing a suitable substitute.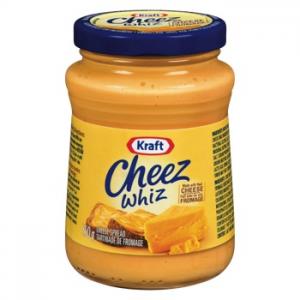 Sir, as a suitable substitute may I humbly suggest...Cheez Whiz! What says America better than Cheez Whiz? Plus it's orange! But which flavor Cheez Whiz would best make Make America Great again? Here's the options and my evaluations based on Trump world:
Cheez Whiz – A classic but not new and improved and American's like everything new and improved.
Cheez Whiz Light – Light Cheez Whiz? Impossible!
Cheez Whiz Tex Mex - Tex, yes; Mex, no. Nix.
Cheez Whiz Salsa Con Queso – Hey, speak American!
Cheez Whiz Italia -  A little ethnic but not too ethnic.
Cheez Whiz Pimiento – Pimiento - The caviar of the South - appeals to your voting base.
Cheez Whiz Bacon – Who doesn't like bacon? You know who – people from your 7 banned countries. Ding, ding, ding - we have a winner!
You're welcome.
Marsha
Related:
Crime Stats By District
Columnists