Dear Mr. Trump: September 28, 2020
Re: Apologies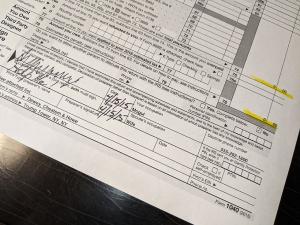 Dear Mr. Trump,
My apologies! 
Here all this time I thought that was blood on your hands, blood from all the unnecessary COVID-19 related deaths due to your ineptitude in handling the pandemic.
But according to the New York Times, it's not blood - it's the red ink from all your failed enterprises! My bad.
But I have one question:
Since you didn't pay any taxes from 2000 thru 2015 and only paid $750 in both 2016 and 2017, do you look upon people who actually pay taxes the same way you look upon soldiers who died for their country?
Marsha 
Related:
Crime Stats By District
Columnists