More 911 calls in Chicago will not be responded to as of Feb. 3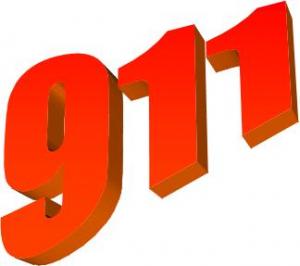 911 is not your mother's 911 anymore as of Sun., Feb. 3. Furthermore, it appears safety and quality of life for those living in Chicago, despite Mayor Emanuel's claim of importance, is not what you or your mother would expect for the amount of taxes you pay.
At this point, this is not an issue that can or should be laid at the feet of the aldermen either. They can do nothing about it. It was an administrative decision. Mayor Emanuel and his top cop Police Superintendent Garry McCarthy appear to be making the rules and having them carried out.
Here are the basics. If you make a phone call to 911 and there is no one in immediate danger or the offender is no longer at the scene or expected to return, there will not be a police car rolling up to the scene. Crimes not being responded to will include burglary, car theft, property damage, lewd and obscene phone calls, dog bites and you name it.
When it was announced last year that it was important to cut responses to such things as "fights over the remote," 911 callers reporting these types of crimes and "non-criminal" incidents were transferred to the Chicago Police Department's Alternative Response Section (ARS). Callers had the option of filing reports on the phone or insisting that a police officer be dispatched when free. There were 74,000 ARS reports processed last year. This change is expected to double that number.
According to Fran Spielman, Chicago Sun-Times, "One alderman, who asked to remain anonymous, said he's concerned about 911 dispatchers making the wrong decision. "What if there's an emergency and they decide it's not? The city could be open to more lawsuits," the alderman said. "It makes sense not to dispatch police for nonsense calls. I just hope we get it right."
"Chicago's police force is stretched so thin that they are overwhelmed with work," according 32nd Ward Alderman Scott Waguespack. Even in the area of murder cases, their closure rate is only 30%.
"So, apparently people should go to a police station and report the crimes. The problem is that even then nothing will be done. They do not have time to handle those crimes," said Waguespack.
All those cameras around the City that record what is occurring are not being used to aid in finding a stolen vehicle or identifying who has vandalized property. They are only being used for violent crimes and murder.
In 2012 the Office of Emergency Management's staff was cut by 108 while they budgeted for $3.5 million in overtime. They actually doubled overtime expenditures in 2012. This year their overtime is budgeted for $7 million. Last year Emanuel and McCarthy announced taking officers away from desks and putting them on the streets. In reality many of those officers retired. The number of new officers they announced coming into the force do not equal those leaving.
When statements are made about the number of officers in Chicago per capita in comparison to LA or other cities, the numbers are not really a true comparison as the other cities have other law enforcement entities that overlap their coverage area, which are not available here.
While it is important to stem the outrageous violence and murders on Chicago's south and west sides, people in the "lower crime areas" watch multiple crimes occurring and there is little to no police involvement. This does not mean that the police in these neighborhoods are not doing their jobs. They are.
Stolen vehicles, burglaries and muggings for cell phones and laptops are not only taking a financial and physical toll on Chicagoans, they are making residents and visitors afraid.
Furthermore, the criminals know this. They know their chances of being caught, much less prosecuted, are little to none.
Some law enforcement people say this is all about perception, that in fact all crime stats are coming down. Others say, this is about how crime is reported not about how many incidents occur. Many people, now, do not even report crimes because they feel it will do no good. That reduces the stats even more and supports what the Mayor and Superintendent espouse.
What can you do? Don't call your alderman. Go to the source. Call, write letters, email, tweet and visit the Mayor then call, write letters, email, tweet and visit Superintendent McCarthy.
Related:
Crime Stats By District
Columnists