PARDON OUR VORTEX..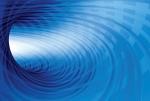 Since mid-week, we have been in a mechanical/electronic vortex that is not over yet! So please "pardon our vortex" and extreme delay in reporting the many stories we have to get out to you.
Having been in IT for a couple of decades, I have always managed to find work-arounds to achieve a specific end result. Well the challenges over the last several days on top of a tight work/event schedule give new meaning to Robert Burns' 1786 quote "the best-laid schemes of mice and men, often go awry."
So please for give our lack of getting more stories on the site for the moment and an eblast out. I have been assured, by the "vortex busters" that at least some work-arounds should get us back in business by the end of Sunday.
In the meantime enjoy this glorious weekend and remember to try to see some of the air and water show!
TUESDAY REPORT: We are back, as you can see below and lots more stories are screaming to be released!
Related:
Crime Stats By District
Columnists