Answer to school reform includes: Teaching Practices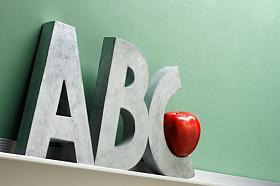 Year after year, the cry is for school reform and the answers focus on policies and funding.  But in fact, reform can happen in our individual schools through teaching practices*.
As the bar is being raised and as competition stiffens, we must prepare our students for the future. We can prepare them by developing their critical thinking skills and allowing them to explore! It is important to give our students information, but it is equally important that they develop and derive their own conclusions. They should be able to form their own opinions and defend their beliefs.
With this in mind, schools are seeking the practices that work best for students, giving them the tools they need to be highly successful, competent, and competitive leaders of tomorrow. There are many teaching practices taken place in our local schools that are challenging our students. We want to hone in on these practices so that we will know how our children are learning and how we can support their learning. 
Over the next several weeks, we will take a closer look at some instructional practices that schools are using to take students to the higher levels of thinking and learning.
*Teaching Practices- strategies and processes teachers use to teach different subjects.
Photo: Christine Balderas/Photodisc/Getty Image
Related:
Crime Stats By District
Columnists