Complicated: Education in Chicago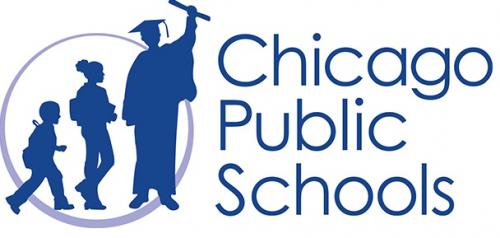 Chicago Public Schools started off the 2015 fiscal year with $6.4 million in outstanding debt. When Rauner announced his plan to implement $106 million budget cuts for CPS in July of this summer, the city went into a frenzy of planning, trying to find a way to avoid such a budget crisis.
Soon after, Raise Your Hand for Illinois Education held a meeting in Eckhart Park, July 13th, and began sending out messages urging city officials and state representatives to take action to help find ways to not cut CPS's budget further.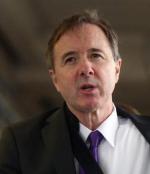 For the past few weeks, the Chicago Teachers Union (CTU) has been undergoing steady contract negotiations until CPS announced they had decided to phase out the 7 percent pension pick up, the amount CPS pays towards per employee pension benefits. Ultimately, the effect of cutting the pension pick up is equivalent to a 7 percent pay cut for the teachers, bringing negotiations to a grinding halt.
CTU's Karen Lewis said that the CPS's request to remove pension pick up is "strike worthy". Yesterday, CPS eager to continue negotiations declared they would phase out the the 7 percent pension pick up for non-union employees and new employees for the next three years. At this point union members are not yet affected by phasing out   
There are other ways CPS is easing up the pressure on the 2016 budget. Their plan is to stagger starting times for schools around the city. The plan will let school bus drivers stagger pick up and drop off times, as a result CPS, will not need to hire as many bus drivers. 
Three days ago, CPS reported that 40 schools have agreed to the time change and 8 have agreed to an alternative, a plan that will help CPS save $ 5 million in transportation costs.    
Recently, CPS released their plan for the 2016 fiscal year. Part of their plan is to lay off around 1,700 CPS employees. CPS states that the teachers and other staff are being laid off because of shifting numbers in attendance. CPS projects that there will be approximately 1,450 positions opening before the next fall and that a job fair will take place for those affected.
Their fiscal plan for 2016 is hinged on the $500 million in pension savings that have yet to be enacted by the Illinois legislature.
"We cannot cut our way to a balanced budget," said Chicago Schools Chief Forrest Claypool in a call with reporters. "Unfortunately, if Springfield fails to do its part, we will be forced to close a $500 million gap later this year with a mixture of more unsustainable borrowing and even deeper cuts."
Though not everyone is happy with the budgeting, CTU Vice President Jesse Sharkey said "One more blow, one more cut, one more measure of austerity after the public schools in Chicago have already been staggering from…hundreds of millions of dollars' worth of cuts and thousands of layoffs."
As a result, Sharkey predicts that classroom sizes may jump to 40 students and he says the fact that the district is basing its budget on half a billion dollars in pension help that may or may not come from state lawmakers is fantasy.
Related:
Crime Stats By District
Columnists