Lesson Study: A Teaching Practice focused on student learning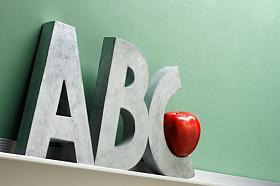 Lesson Study, known as kenkyu jugyo, is a teaching process that includes teaching improvement, teacher collaboration and student learning. Originated in Japanese elementary schools, this process is becoming more popular, not only in elementary schools, but in high schools and in higher education.  It has become a powerful tool for teacher development in different parts of the world.
During this process, teams of teachers come together to identify a skill or concept to focus on and through discussing learning standards, goals, student misconceptions, and possible outcomes, a "research lesson"  is planned.  This lesson is tested out in actual classrooms and observed by other teachers, administrators and university faculty.  A panel discussion takes place between the team of teachers who developed the lesson, the teacher who taught the lesson and the observers of the lesson.  Observers offer feedback about the lesson and make recommendations on how it could be improved. The teachers on the team go back and tweak the lesson accordingly and continue the same process. 
Lesson Study has gained much attention because it is specifically geared to student learning.   The in depth planned research lessons require students to think deeply about what they are learning.  They gain an understanding of what is being taught which will enable them to reach higher levels of thinking and learning. Changes are made to lessons to meet the students' needs and thus boosting student achievement.  
It offers a rich opportunity for professional collaboration and growth.  This is essential to better serve students.  Using what they know about their students, teachers can specifically focus on what students' misconceptions are regarding a skill or concept and therefore, correct these misconceptions through their research lessons. This practice is purposeful from start to finish because it focuses on the students as learners. 
Related:
Crime Stats By District
Columnists