Seven local schools part of Chicago Public Schools' Children First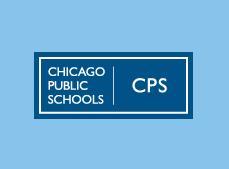 Chicago Public Schools (CPS) announced the 144 "Children First" site locations that will be open to students in the event Chicago Teachers Union (CTU) chooses to strike. Seven are in the area: Clemente High School, 1147 N Western Ave.; Chopin, 2450 W Rice St.; De Diego, 1313 N Claremont Ave.; and Talcott, 1840 W Ohio St.; Goethe, 2236 N Rockwell St.; and Monroe, 3651 W Schubert Ave.; and Yates, 1839 N Richmond St.
CPS is strongly encouraging all parents to first explore alternative options for their children. For families that are not able to access alternative options for their children, the Children First plan is a safety net to provide a safe environment, food and engaging activities for these students. CPS is also working in close partnership with City sister agencies and departments, faith-based organizations, nonprofits and other stakeholders to ensure students receive the support they need in the event of a CTU strike.
"If the leadership of the CTU chooses to strike, no one will be hurt more than our students, and we are prepared to offer a safety net for families who are not able to access alternative options for their students. At the same time, we remain at the table every day with the CTU working for a fair agreement that keeps our students in school, with their teachers, taking advantage of more time with the Full School Day," said CPS CEO Jean-Claude Brizard.
Children First sites will provide parents and students who are most in need of services and do not have other available options for daily meals and childcare with a safe and engaging place to spend the day; CPS is encouraging all parents to first explore alternative options for their children in the event the leadership of the CTU decides to strike.
Each site will provide students in need with daily breakfast and lunch, a safe environment and positive activities to keep them engaged. Sites will be open to children from 8:30 a.m. to 12:30 p.m. each weekday. If alternative options are not available to parents, they can sign their children up for a Children First site, and are encouraged to do so ahead of time to ensure staff at the site is best prepared. Online sign-up is now open for parents.  
Parents can sign-up their child at a Children First site using their student identification (ID) number through the sign-up tool. Parents without access to the Internet can call 311 to sign-up their child.
A student identification (ID) number is required for registration.  The student ID number can be located on all CPS progress reports and report cards or by visiting the Manage Students page in the CPS Parent Portal accessed through the CPS site. Parents of high school students can also find their student's ID number on their child's identification card. If parents are unable to find their child's ID number they can also obtain it from their principal.
"Working together in partnership with parents and our communities, we can provide students most in need with essential services and a safe and engaging environment," said CEO Brizard. "Between parents coming together, faith-based organizations opening their doors, these CPS Children First locations, and help from sister agencies and our nonprofit partners, families without alternative options can ensure their children are in a safe and engaging environment until the leadership of the CTU chooses to provide instruction in the classroom."
Children First sites were selected based on the size and location of the building, with preference given to those with air conditioning, a gym, a cafeteria, computer labs and proximity to public transportation. All CPS students have been assigned a designated site in their community that is not necessarily their regular school, but will be equipped to address their needs and provide a safe environment. Below is additional information regarding sites:
Nutrition
Daily breakfast and lunch will be provided to all children at Children First sites free of cost.
Instruction
Instruction cannot be provided to students. Students at Children First sites will participate in positive activities to keep them engaged, including independent reading and writing, arts, journaling, sports activities and computer-based programming, among others.
Staffing
Children First sites will be staffed by principals, assistant principals, Central Office staff and non-CTU employees, as well as staff from vendors who submitted a request for proposals (RFP) to help staff schools and provide programming. The staff-to-student ratio will be approximately 1 to 25. The RFP selection process is being finalized.
Security
A comprehensive safety plan will be put into place at each Children First site by the CPS Office of Safety and Security (OSS). Based on the safety needs of each site, OSS will allocate the appropriate level of security staff to ensure a safe and calm environment for children who need this care. OSS is also working with City sister agencies, including the Chicago Transit Authority and Chicago Police and Fire Departments, to ensure the safety of students and families as they travel to and from Children First sites.
Sports
CPS has issued a letter to the Illinois High School Association (IHSA) seeking a waiver that would allow student athletes to continue participating in their sport in the event of a CTU strike. Under current IHSA rules, varsity practices and games would be cancelled during a strike – that would impact 11,000 students currently playing varsity sports this fall, and could compromise their pursuit of college scholarship opportunities. IHSA will be reviewing CPS' waiver request on Sept. 10.
CPS has also partnered with the nonprofit organization Chicago Cares to coordinate volunteers to help provide support at parks and libraries to address any additional activity at those sites. Chicagoans who are interested in volunteering time can sign up and find more information online. For additional information about the Children First plan, visit their website or call 311.
According to CPS, Chicago Public Schools serve approximately 402,000 students at more than 675 schools. It is the nation's third-largest school system.
Related:
Crime Stats By District
Columnists