Brews helped support Wicker Park's Dog Park fundraiser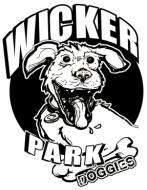 "Without dog parks in Chicago, people would have no place to allow their pet to exercise, play and socialize freely. Essentially, dog owners and their furry friends rely on and need these dog parks," says Adam Housley who chairs the Wicker Park Advisory Council's Dog Park Committee. Housley just completed another successful fund raiser for the Wicker Park Dog Park.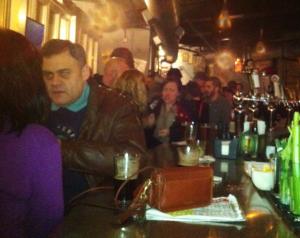 The Twisted Spoke, 501 N. Ogden, once again generously hosted the event and Three Floyd's Brewing donated a keg which brought in the cash with each draw. Approximately 35 gift certificates and auction items increased the doggie coffers by about $2,000.
Housley and his co-conspirator, Nicky Hays made the evening a fun time that will fund maintenance of the doggie refuge for the next year.  "The funds will ensure our furry friends have a safe and clean place to play and socialize," comments Housley.
"People are surprised to hear that the Chicago Park District does not maintain Chicago's Dog Friendly areas. This fact makes it vital to raise funds in order keep our parks maintained and in safe working order. So often, awareness is raised for animal shelters but it is the dog parks that people rely on, post-adoption. They are the places that keep dogs from being sent back to the shelter. Chicago dog owners and their furry friends rely on and need these dog parks."
Photos courtesy of Denise Browning and Adam Housley
Related:
Crime Stats By District
Columnists