Do-Division Fest gate take halved by weather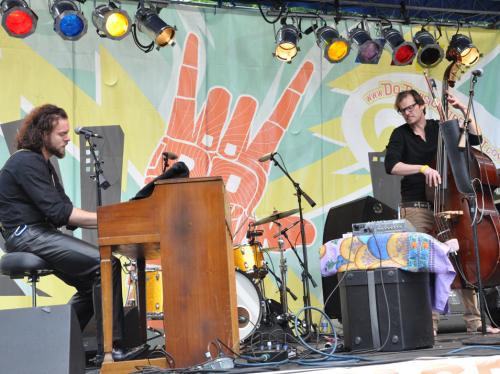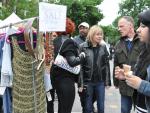 The 7th annual Do-Division Street Fest and Sidewalk Sale from May 31st thru June 2nd, took a hit in the pocket this year due to the weather. Gate revenues are believed to be about half of last year, according to Kara Salgado, the Executive Director of the West Town Chamber of Commerce, who heads up the event. 
With about two-thirds of the people entering the festival area on Division paying $5, the crowd was anticipated to match or exceed last year's 75,000 attendees. Though Salgado indicated that she believes they are financial fine and there will be money for the schools, the amount to the schools will probably be considerably less then last year. 
Julie Dickinson, co-chair of the Family Fun Fest area, which is organized and managed by the Friends of Pritzker School and LaSalle II Parent Teachers Organization (PTO), said that the community support was amazing.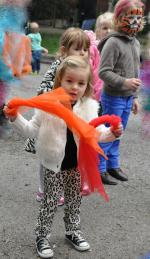 While many of the activities in the area are free, many activities such as pony and train rides require tickets. She believes that each school will receive about $1,000 less per school from their activities, adding about $2,500 to each of their organizations. The real hit is going to be in the amount they receive from the profit of the festival. Last year each school received just short of $15,400, up from the previous year which was just under $12,000.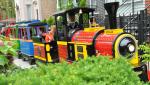 Though wrapped in coats, everyone seemed to be having lots of fun in the family area and diners and shoppers were happy to be out on the streets. 
With three more fests scheduled, everyone is looking for warmer weather experiences. The Green Music Fest is June 22 and 23, WestFest Chicago is July 13 and 14 and Wicker Park Fest is July 27 and 28.
Related:
Crime Stats By District
Columnists