Polish Museum memberships help preserve past for future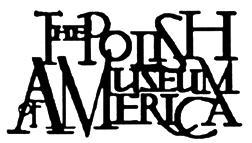 This year the Polish Museum of America at 984 N. Milwaukee Ave  is celebrating its 75th year and encouraging people of all ages to join this very active organization. 
The Museum is dedicated to preserving the Polish American past for future generations.  Its work goes beyond exhibiting artifacts, it sponsors workshops and programs focused on Polish folk arts, customs and traditions.
Like so many organizations, they are experiencing budget cuts from its funders and are therefore requesting that many more people become members so they may continue with all of their vast variety of programming.  To join, go to their call 773. 384.3352 or go to their website.
"If each of the one million Chicago area Poles gave just one dime, this year's budge short fall would be covered," commented the Museum's Rich Kujawa. "And, if they gave one dollar, it would fund us for ten years!"
Related:
Crime Stats By District
Columnists