Spooky Halloween times are starting Friday night in local parks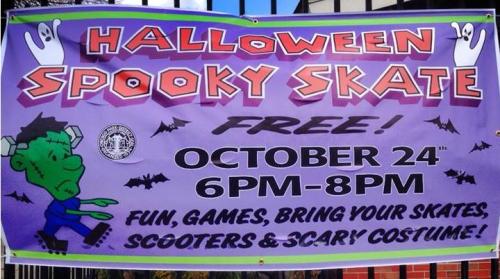 Halloween festive activities start this weekend on Friday night, Oct. with spooky park events. 
"Smith Park's Halloween Spooky Skate kicks it off at 5 p.m. for the little ones," says the David Ramos, Smith Park Advisory Council's President. "It opens for all ages at 6 p.m. and goes until 8" in the gym at 2526 W. Grand Ave. It's FREE. 
Fun scary music will be playing as skaters circle the gym floor, experiencing fog and strobe and black lights. Skaters may use roller skates, roller blades or scooters.
There is another Halloween Skate Party in the Wicker Park Gym, 1425 N. Damen Ave., from 6:30 to 8:30 p.m., Friday night too. There is a $1 admission fee for each skater, costumed  or not, who enters Wicker's haunted rink. 
Both skate parties are Chicago Park District events. 
Boo-Paloozain Wicker Park, Sat., Oct. 25, from 10 a.m. to 2 p.m. will be packed with free activities and fun for all ages.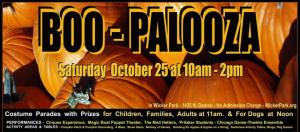 The 14th Police District is having a free Halloween celebration for the kids too! It is Sat., Oct. 25, noon to 3 p.m. at the Boys and Girls Club, 3228 W. Palmer.
Face painting, spooky movies, costume contests, arts and crafts will ensure a fun time for all! 
Commercial Park's free Halloween Party, 1845 W. Rice St.,  on Sat., Oct. 25, from 2 to 3:15 p.m. Indoors there will be treats, games, crafts, a costume room, fortune telling, puppet show, face-painting and tattooing. 
Their traditional trick and treating parade will kick off at 3:15 p.m. and circles the streets outside of the Park.
Related:
Crime Stats By District
Columnists