Wicker Park hooked the community for the movie in the park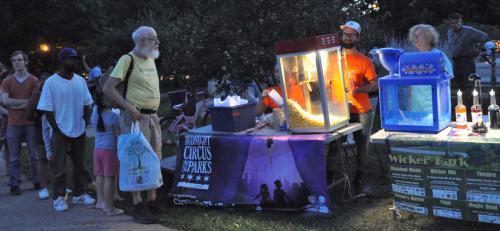 Almost 3,000 people settled with their picnic baskets, children and dogs in Wicker Park this past Thursday for the Movie in the Park, Hook which was funded by the local favorite. The Magic Boat Puppet theater sailed into Wicker Park before Hook, however, to the delight of all ages of puppet lovers.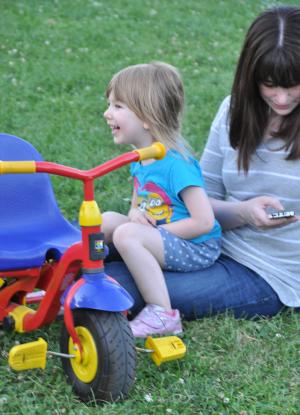 The captain of the Magic Puppet boat told of his wild adventures at sea to Shep, his bird friend. The gang shared their "lemonade," yellow silly string, with the audience, which had many of the audience asking for "more please."
Wicker Park Advisory Council Partners offered free samples from David's Tea of the unique iced Bear Trap and Iced Black Cherry teas. Two Moms in the Raw with their healthy organic, GMO and gluten free options. New City Church also made it a point to come join in the fun by passing out free glow stick bracelets and necklaces.
Families grabbed their free popcorn and sat down under the light of the full moon to enjoy the classic Robin Williams film, Hook. Even as the projector was being taken down people lingered and enjoyed sitting in the park looking up at the night sky.
For info on the next three movies in the Wicker Park Advisory Council's Robin William series left in the season, check their website. 

Related:
Crime Stats By District
Columnists