Volunteers urged to participate in Chicago's Clean and Green Day of Service: Earth Day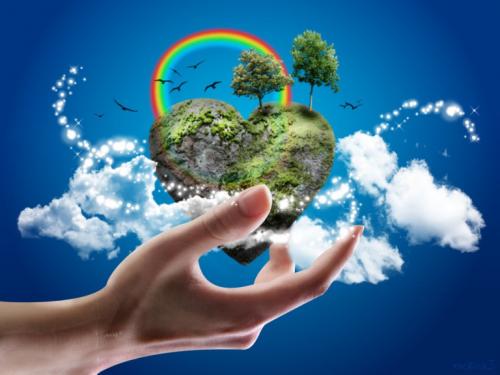 Earth Day clean-up activities are going to be engaging at least a couple of thousand volunteers throughout Chicago's near northwest side on Saturday, April 21 and Sunday, April 22.
This annual event not only gets neighborhoods to shed the dregs of winter and prepare for new seasonal growth but has neighbors working together, building new relationships and thus community. 
Saturday, April 21
The Bucktown Community Organization (BCO) has activities starting at 9 a.m. and going to noon. With five parks in need of tender loving care, there is a leader for each park. Below is the email for each leader:
| | |
| --- | --- |
| Churchill, 1825 N. Damen Av. | |
| Walsh, 1722 N. Ashland Ave. | |
| Ehrler, 2230 N. Cortland St. | |
| Holstein, 2200 N. Oakley Ave. | |
| Bucktown Green, Hoyne and Wilmot | |
Commercial Park, 1845 W. Rice St., has activities planned from 9 a.m. to 1 p.m.
Smith Park, 2526 W. Grand Ave., registration will take place at the park at 9:30 a.m. Raking leaves and planting flowers will also be assisted by Ogden High School students, who will earn community service hours. 
Unity Park, 2636 N. Kimball, will have activities in action from 10 a.m. to 1 p.m. They say, "Plant a flower, take a flower." And in addition there will be gardening, bike tune-ups and a raffle. 
Focusing on Western, Grand, Damen and Chicago, West Town Neighbors Association (WTNA) will be working from 9:30 to 11:30 a.m. Participants are asked to register on line. Location assignment and supplies will be at Mitchell School Garden, 2233 W. Ohio, as well as donuts, coffee and water. 
Mulching the trees and cleaning the Dog Park in Wicker Park, 1425 N. Damen, happened on Apr. 7, with 80 volunteers. That included a team who once again came in from Goshen, Indiana's Grace Community Church. 
On Apr. 21, veteran gardeners and guests will clean off the gardens and plant tulips in the urns around the historic Gurgoyle Fountain. To participate, signup online. 
Sunday, April 22
In the West Bucktown Neighborhood Association (WBNA) area, volunteer action will occur between 10 and 11 a.m. on Sunday. Starting in Maplewood Park, 1640 N. Maplewood, volunteers  may spread mulch in the Park's gardens or sign up to for a block to clean. Teen volunteers, bring your Community Service Hours form. 
Rubber gloves, trash bags and free mini seed packets will be provided as will snacks, coffee and water. Those with gardening questions, Amy Ewaldt, University of Illinois Extension Master Gardener, will be on hand to answer them. 
Saturday, April 28
Everyone is welcome to sign up for more garden work and mulching in Wicker Park with the special Alumni Bucknell [University] Club of Chicago. To participate signup for the 10 a.m. to 1 p.m. event.
*Photo source: Doug Wood
Related:
Crime Stats By District
Columnists