This weekend: Logan Square's Annual Paseo Prairie Garden Plant Sale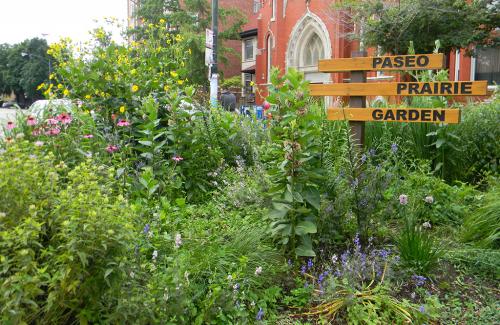 Organic vegetable starts and herbs, annual flowers as well as native perennial flowers and grasses are the "best in show" of the Annual Paseo Prairie Garden Plant Sale this weekend, May 12 and 13, from 10 a.m. to 3 p.m. at 2614 N. Kedzie, by Logan Square's Blue Line entrance.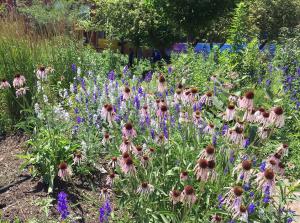 With plants for those with shade and sun as well as wet and dry soil, the 15-year-old group's focus in the garden and the sale are Illinois native plants. The Midwest Ground Cover Nursery is their source for annuals and perennials while Montalbano Farms is their source for organic vegetables and herbs. 
The team work of Archi Treasures, Logan Square Walks and the Logan Square Neighborhood Association (LSNA) is what began the garden on less than a quarter acre of land. Then 13 years ago, the plant sale was created to help fund the project. A staunch group of about a dozen gardeners have been tending the garden and raising funds, many for more than 10 years, says Laurie Tanenbaum who is heading up the plant sale. 
Though a perennial garden, Tanenbaum explains, "The garden needs replenishing and maintenance. In this year's clean up, we were fortunate to have youth from the Voice of the City join us. 
"Throughout the year's growing season, we schedule work days once a month in season. Off season we meet once to determine the state of the garden and another to plan the upcoming sale. 
"We would love to add to our ranks." 
She may be reached by email or stop by this weekend and meet her in person.
Photo source: Laurie Tanenbaum
Related:
Crime Stats By District
Columnists