Will it be an X-Rated Salon at Out of line Art Gallery Thursday?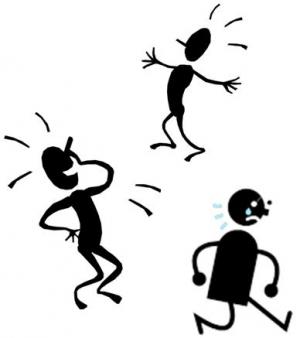 Laugh, cry and/or be surprised but definitely be in the Out of line Art Gallery, 2812 W. Chicago Ave., on Thurs., Jan. 16, at 7 p.m. for the Salon "Told and Untold Stories from Chicago's Past" with journalist/ authors Pat Butler and Elaine Coorens.
They will be dishing the stories behind the stories across decades of Chicago news, events and shenanigans. 
Butler was a reporter with the Lerner Newspapers for 43 years, writes for Ron Roenigk's Insider Publications and has written three community history books.  
A fifth-generation Chicagoan, Butler is president of the Ravenswood/Lake View Historical Association and is a member of the Edgewater Historical Society. 
His knowledge and experiences in Chicago politics and news could cause an X-Rating for the Thursday night event. But, will he tell all? 
Elaine Coorens is not only the Editor/Publisher of Our Urban Times but also wrote the Wicker Park history book. A Chicagoan, she has been an active resident in the ever changing West Town community since she "emigrated" from Lincoln Park to Wicker Park in 1976.
Writing, advertising to technical and news, has been at the base of all her professional work from corporate America, to medium sized and entrepreneurial endeavors.                            
Increasing her depth of people and political experience Coorens' involvement in community activities for decades exposed the good, bad and ugly of the human state. She has a lot she can tell…but will she? 
Gallery owner Ayala Leyser says, "One never knows what morsels of information may be shared at our Thursday night event." 
The Salon is part of the events series with Chicago, City on the Make exhibit at the gallery. Wine and snacks will be available.
Related:
Crime Stats By District
Columnists