Last Winter Farmers Market in Logan Square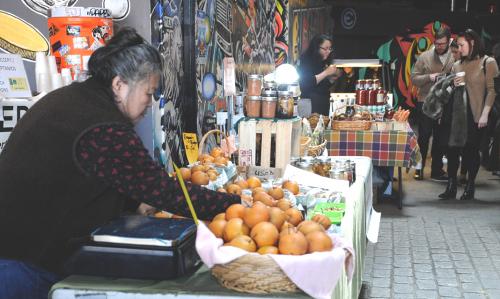 This winter's indoor Logan Square Farmers Market (LSFM) started on November 5 in the Emporium Arcade Bar of Logan Square, 2363 N. Milwaukee Ave, and is ending this Sunday, March 25. It runs between 10 a.m. to 3 p.m. 
There is still one more opportunity to experience the new indoor space for this season. There is food ready to eat and arcade games to play as well as produce and other food products.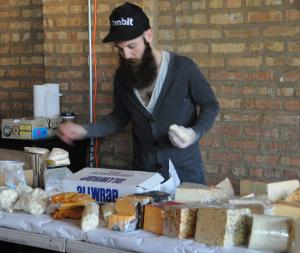 Music will add to the ambiance between 11:30 a.m. and 2 p.m. And a special guest will be hopping around…The Easter Bunny!  Visitors may get a free picture with him. 
Preparing for this summer's regular purchasing of farm to table offerings from the many vendors who populate the summer market, farmers are taking signups for the weekly CSA (Community Supported Agriculture) deliveries. 
One other special note for this final week. LSFM will match LINK purchases, dollar-for-dollar up to $15/market day, in Double Value Coupons to be spent like cash on fresh fruits, vegetables, herbs and food-producing plants through this week only.
The outdoor market will begin May 15.
Related:
Crime Stats By District
Columnists