Logan Square Farmers Market opens 11th season Sunday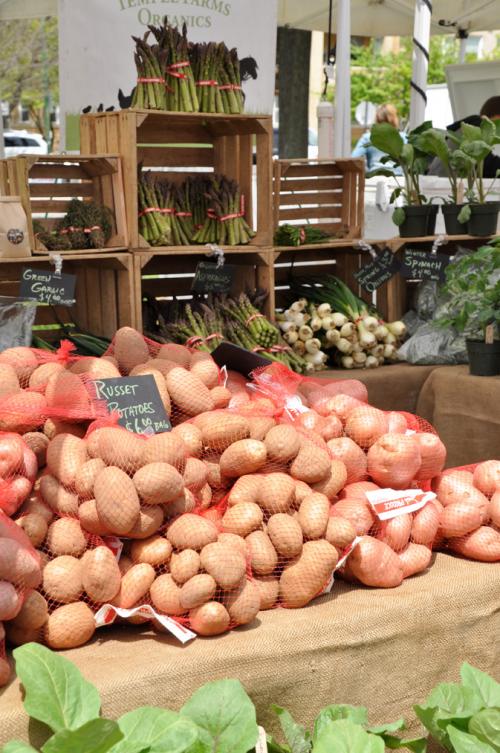 Logan Square Farmers Market (LSFM), operated by the Logan Square Chamber of Commerce, kicks off its 11th year this Sunday, Mothers Day, May 14, from 10 a.m. to 3 p.m. along Logan Blvd. between Milwaukee and Whipple. 
Named "Best Farmers Market in Chicago" by Chicago Magazine in 2016, LSFM has already garnered recognition as the best Farmers Market in Illinois for 2017 by USA Today. 
While their 72 vendors will not all be at the first market, they will be part of the tremendous mix of offerings throughout the season until Oct. 29. 
Vendors fall into three categories: farmers, processors and prepared food and some have been part of the weekly events since the beginning of the weekly event. 
This weeks vendors include:
Farmers
Processors
Prepared Food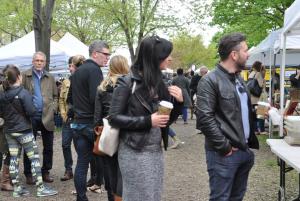 In addition to edibles, there will be free community yoga on the grass from 10 to 11 a.m.; entertainment; and a community table where different organizations take time to interact with market goers.
Making it easier for biking shoppers Pedal to the People! is providing bike valet service.
"The market gives us city folks a chance to see, up close, the rhythm of nature and change of the seasons," says Paul Levin, Executive Director, Logan Square Chamber of Commerce. "Yesterday the wind and rain blew down the last blossoms from the crab apples and other flowering trees on the Market site.
"It's been spring for nearly two months now, so on Sunday, under those trees, you'll see the first of the lettuces and other greens our farmers have been able to harvest--as well as the first crop of tomatoes some of the farmers have given a head start to in greenhouses.
"Don't be looking for peaches and melons yet!  But we've had a mild year so far, and the bounty is on its way, I assure you.  
"Also on Sunday, look forward to participating in another of the key products of our Market--good fellowship, as we see and say hello to our neighbors, and our farmer friends, out and about in the (predicted) sunshine. You may not know their names, but you'll recognize the faces. They're all people that we share this event and space with, having made it through another winter, together."
Related:
Crime Stats By District
Columnists