West Town Health Market twice a month through December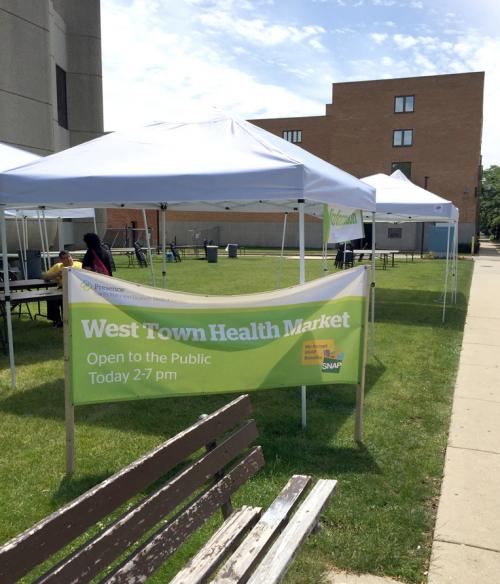 No need to wait to shop locally sourced produce until Sunday. Now each 1st and 3rd Thursdays between 2 and 7 p.m., an array of locally produced food, cooking demonstrations and nutritional information is available at the West Town Health Market Division and Oakley, on the grounds of Presence Saints Mary and Elizabeth Medical Center.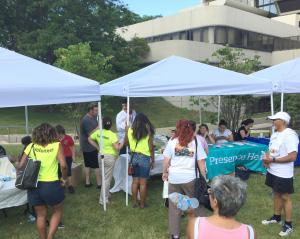 Fresh fruits, vegetables, organic meat, farm-fresh eggs, honey, coffee and freshly baked goods are available from vendors that come from within a 100 miles. Opened on June 15th, July 6 will be the next open-air market. 
Open for business, rain or shine, the November and December markets will be held indoors. 
In addition to shopping, there will be other rotating bonus experiences. Registered dietitians will be on hand to advise on healthy eating, Medical Center medical staff will provide various health screenings and a variety of talent will be on hand to entertain.
Photos: Nicholas Groch
Related:
Crime Stats By District
Columnists