Paper and computer equipment recycling Saturday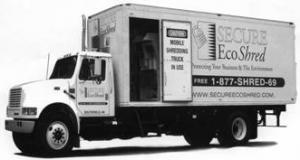 With recycling trucks from Secure Eco Shred and  PCCR (PC Rebuilders & Recyclers) in the Kmart/Jewel parking lot at 1360 N. Ashland, you can rid your space of paper and unused computer equipment securely tomorrow, Sat., Sept. 11 from 10 a.m. to noon.
In addition to paper, the items accepted are:  computers, laptops, monitors, printers/scanners, computer peripherals, fax Machines, TVs, VCRs, DVD players, MP3 players, video game consoles, cell phones and video equipment.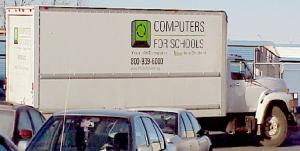 Items
NOT
accepted are: appliances (both small & large), salon equipment (hair dryers, etc.), household hazardous waste, typewriters, auto stereo systems, satellites, non-computer cables (coax, brick) and non-cellular phones.
PCCR refurbishes and upgrades equipment with genuine Microsoft software keeping current with educational technology standards. They then offer a complete refurbished computer system as a cost-effective alternative to new equipment.  To date the program has placed over 40,000 computers in schools, non-profit organizations and need-based homes.
PCMac will also provide a 10% discount for your first computer service. The event is sponsored by the WPB (SSA#33)
Related:
Crime Stats By District
Columnists