Dance your stresses away … in the dark ... it's an international movement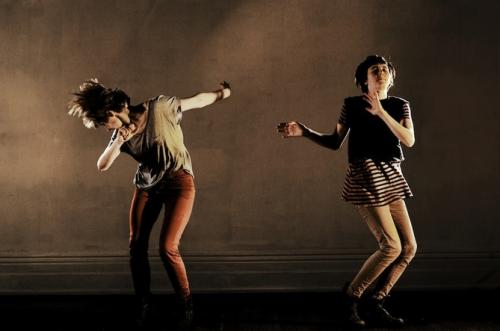 NO LIGHTS NO LYCRA (NLNL), an international movement to create environments where people can completely let go and shake out their stresses in a friendly, non-threatening, drug and alcohol-free environment, debuts in Chicago Tues., Feb. 5, at DEFIBRILLATOR Gallery, 1136 N. Milwaukee Ave., from 7:45 p.m. until 9:15 p.m.
Founded by unruly dance students Alice Glenn and Heidi Barrett, NLNL began in Melbourne, Australia, in 2009. The dance night experience  are now run across Australia, New Zealand, Europe, UK, US and Canada. It has grown mainly through word of mouth into a community that shares a passion for the experience.
According to the organizers, it has no mandate, no teacher, no steps to learn, no technique - just free movement. With the lights turned off, everyone can dance like no one is watching. NLNL and DEFIBRILLATOR are perfect partners in this event series as they share passion for providing a gathering place to experiment with, explore and experience liberated physical movement.
As stated in Greenpointers Blog, Brooklyn, NY, "This is a pure and spiritual experience, releasing that urge to shake and doing it without the social nuances of dancing in public."
Australian NLNL Dancer Laura Morgan says, "Many of the constraints of our modern society can be transcended through dancing in this environment, gender and sexuality become irrelevant, and space is negotiated without words or power struggle."
This dance in the dark experience is to occur weekly on Tuesday evenings unless otherwise noted. Please check the website in advance. Attendees are encouraged to dress comfortably, travel lightly and bring water. Cost is $5.
Related:
Crime Stats By District
Columnists