Test drive a surgical robot in Ukrainian Village at SMEMC…learn about a medical revolution in robotic surgery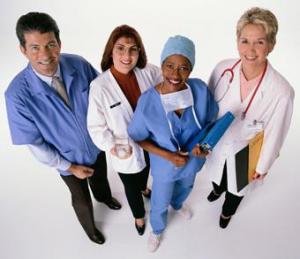 Imagine test driving a robot that is actually used during minimally invasive robotic surgery. You can do that, if you are interested in learning about the benefits of robotic surgery at Saints Mary and Elizabeth Medical Center (SMEMC) from 6 to 7:30 p.m. on Thurs., Oct. 24, at the Saint Mary Campus, 2233 W. Division St., in the main entrance lobby, first floor. 
While the first robot-assisted surgery was introduced in 1985, it was used for one type of surgery. With an increase in types of procedures performed laparoscopically, increased surgical skills and increased capabilities of machines, more and more people are interested in learning about the pros and cons of these new robotic technologies. 
SMEMC's free program, "Recover Faster with Robotic Surgery" will be presented by SMEMC surgeons. They will discuss how this technology enhances patient care for many surgeries. Participants will have an opportunity to talk with surgeons, and try out the equipment. 
SMEMC recently acquired the da Vinci Surgical System. It gives surgeons close-up 3-D views inside the body, magnified 10 times. Designed to expand the surgeon's capabilities, the system translates hand actions into precise micro-movements of specialized instruments. Using the system, surgeons can perform complex, delicate procedures through tiny incisions. 
During the procedure, a surgeon sits at a console next to the robot and controls the robotic arms with his hands. A 3-D monitor enhances the visual experience, allowing the physician to be more accurate and have more control over the surgery. The robotic equipment also allows the surgeon to have access to hard-to-reach areas. 
"We are thrilled to offer residents in our community the latest robotic surgery equipment, conveniently close to their homes," said Martin Judd, CEO and executive vice president, PSMEMC. "We hope area residents attend the event to learn more about this technology and how it is changing surgery." 
Wine, beer and appetizers will be served during the evening.
The Saint Mary Campus is certified as a Primary Stroke Center and accredited as a Chest Pain Center. The hospital specializes in cardiac care, digestive diseases, emergency services, neuroscience services, obstetrics, primary care, behavioral health and wound healing. SMEMC ranks No. 18 in the 2013-14 U.S. News & World Report's "Best Hospitals" in the Chicago metro area.
Presence Health resulted in the merger of Provena Health and Resurrection Health Care
SMEMC is part of Presence Health, the largest Catholic health system based in Illinois, created in November 2011 through the merger of Provena Health and Resurrection Health Care. With over 150 sites of care, including 12 hospitals, Presence Health has 22,000 employees, 4,000 medical professionals and a revenue base of nearly $3 billion.   
Related:
Crime Stats By District
Columnists