College Illinois Prepaid Tuition Program Enrollment deadline around the corner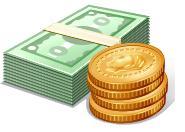 Enrollment opportunity in the pre-pay Illinois 529 Prepaid Tuition Program for the current period ends April 30. The College Illinois! Program, created in 1997, allows families to prepay for college years in advance at significantly lower cost.
"We're urging parents to seize the day and sign up for College Illinois!, or talk to one of our advisers now, before the enrollment period closes," said Eric Zarnikow, Executive Director of the Illinois Student Assistance Commission (ISAC), which administers the program. "For as little as $44 per month, parents, grandparents or guardians can start on the path to a prepaid college education for their children." 
"A child born today is projected to incur college costs of as much as $180,000 to attend an Illinois four-year public university," explained Zarnoff. "College Illinois! allows families to lock in a lower price today to cover the expense of future tuition and fees." 
A College Illinois! prepaid tuition contract also offers tax advantages including state income tax deductions, tax-free growth and exclusions from federal Gift Taxes. While approximately 75% of College Illinois! beneficiaries have opted to attend college in Illinois, the program's benefits can be used at nearly all public and private colleges throughout the country. 
College Illinois! offers various plans which let purchasers choose a pricing option that best fits their financial needs. For additional information about ISAC's College Illinois! Prepaid Tuition Program, please visit the Pre-Pay website or the 529 website or call 877.877.3724.
To request an interview with a member of the Illinois Student Assistance Commission regarding College Illinois!, please contact Joanna Klonsky at 312.307.0840 or via email. 
Related:
Crime Stats By District
Columnists