Controversial PARCC test report shows student failure: RYH says "Wrong"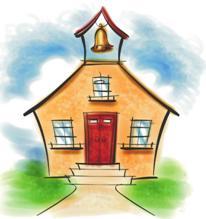 Partnership for Assessment of Readiness for College and Careers (PARCC) testing results, released by Illinois State Board of Education (ISBE) this week, are being refuted by Raise Your Hand (RYH). 
According to the test results, students in grade levels from 3rd to high school met or exceeded expectations in English Language Arts/Literacy by between 31 and 38 percent, it was worse for Mathematics where the ranges was between 17 and 36 percent. The worst scores are for high school students. 
The caveat on these numbers is that not all scores are included in these numbers. Paper-and-pencil versions of the test and, in Illinois, those who took the test in Braille or American Sign Language are not, as yet, included. 
RYH says that PARCC has it wrong and goes further by saying that PARCC is an illegitimate measure of student achievement and a blatant waste of scarce resources in a state that ranks at the bottom of the nation for state funding of public education and near the top for inequity across rich vs poor school districts.
They go on to say that the PARCC governing board intentionally set PARCC's manufactured bar so that they can label the majority of students as failing. They point out that many national media outlets reported last month, many of those setting the cut scores disagreed about the thresholds for achievement. "This is not surprising because cut scores are disputable, subjective judgments, not inherent properties of a test. There is no such thing as the 'correct' cut-score," they explain.
According to RYH the company that created PARCC, Pearson, has never released a technical document demonstrating that it is even a valid and reliable standardized test. Practice PARCC tests shared with public last year were deeply flawed. " It is now $40 million and 12 months later, we still have no evidence that PARCC tests are a useful measure of the Common Core State Standards or general student achievement," said RYH's Wendy Katten, Executive Director. Katten was part of Push for Standardized Testing Opt Out Bill HB 306 along with State Representative Will Guzzardi (District 39), who filed HB 306 allowing parental opt-out.
Many states agree. Undercutting the intended premise of being able to compare states with one another, 19 of the 25 states plus DC that originally signed on to the PARCC consortium have dropped the test (only 7 states plus DC are now participating). 
"Our state and city's education leaders must stop using test scores to attack schools rather than support them. While PARCC is not high-stakes this year, we know from today's ISBE board meeting that PARCC will be used to judge schools next year," said Katten.
"A test designed and scored to intentionally move the bar out of reach of the majority of students only further compounds the failed policy of defunding, closing, and privatizing schools."
RYH pledges to continue sharing information with parents on the right to opt their students out of this test and share the important update announced recently that there will be no financial penalties from the Feds for districts or schools that have high opt-out rates.
As reported by the Chicago Tribune, "The Chicago Teachers Union also lashed out, describing the preliminary results as the latest example of state and CPS district efforts 'to undermine educators and drive them out of the profession through the implementation of high-stakes testing.'
"CPS had initially balked at giving the exams, citing concern that the tests were not in the best interest of students. The district announced in January that it would give the test at only a small fraction of its schools. But faced with penalties, including losing millions in funding, CPS relented and fully administered the PARCC exams district-wide."
Related:
Crime Stats By District
Columnists