Gender bullying in schools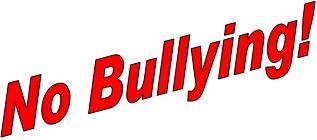 Devil worshiper. Sissy. Homo. Gay. Fag. Words like these shoot daggers through the hearts of homosexual youth. Words like these force 160,000 kids in America to stay home from school everyday. Words like these kill.
Many adults turn a blind eye to bullying. They see it as "kids just being kids." But, bullying can produce grime outcomes. Many Chicago Public Schools enforce strict bullying policies; however action is usually taken after the fact. The focus should be prevention and showing children the harmful and sometimes fatal effects of the acts.
The Illinois Senate passed a bill in early 2010 saying that there needs to be "resistance education" within the schools, but there has not been much follow up, meaning it is unclear if schools are complying. The U.S. Department of Education is planning to reveal new guidelines for bullying of LGBT (lesbian/ gay/ bisexual/ transgender), Jewish and disabled students. This is seen by many as a step in the right direction. Issues like these, however, need to be prevented not "taken care of."
Issues involving the LGBT community have left America a nation divided for decades. Now this issue extends to our youth and they need to be protected. State officials need to give up their personal beliefs on whether LGBT persons deserve the same rights as heterosexuals and make sure they are not neglecting the ones who need their attention the most. Everyone knows the saying "children are our future," so we need to make sure we have strong, confident children coming out of our school systems.
Chicago is considered to be one of the most progressive cities in terms of its treatment of homosexuals. Chicago is home to a neighborhood informally known as Boystown, where approximately 800,000 LGBT persons reside. This was the first nationally recognized "gay village" in America. Of course, living in an urban center changes one's view of sexuality. These views need to be talked about to instill a certain level of tolerance in today's youth, which ultimately would prevent bullying.
Many Chicago Public Schools have taken the initiative to change views on homosexuality. Walter Payton College Prep and Lincoln Park High School boast some of the largest Queer Straight Alliances in the city. Queer Straight Alliances are committed to fostering relaxed environments where everyone feels comfortable being themselves.
Walter Payton has participated in the National Day of Silence, which is when individuals don't talk for a full day in support of LGBT rights. For the past two years, Payton's participation included twenty percent of the schools population. Queer Straight Alliances may be the answer to preventing bullying within the LGBT community. The organization does exactly what the name implies; it creates a bridge between the homosexual and heterosexual communities within schools. These bridges might be the only way to save the lives of America's LGBT youth.
Written by Stephanie Greene, a student at Walter Payton who participates in the Young Chicago Authors' programs.
For more information: IL Law, Stop Bullying, LGBT definitions
Related:
Crime Stats By District
Columnists