Quinn's signing Senate Bill 7 gets high from some but not all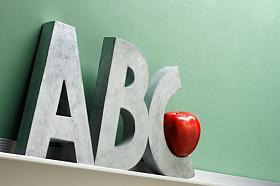 Addressing both the length of the school day and year as well as more local administrative flexibility on removing poor-performing teachers, Illinois Senate Bill 7 is being called an education reform bill that sets the standard for the rest of the country relative to teacher accountability.
In signing the bill into law on Mon., June 13, at Livingston Elementary School in Maywood, Illinois Governor Pat Quinn said, "We don't want anyone to out-educate Illinois. We want to make sure that every child gets a good education. We don't want to lose anyone."
Chicago's Mayor Rahm Emanuel said, "We are now going to have the ability to do what we have denied the kids of Chicago generation after generation."
Addressing the time students will spend in school, new Chicago Public School (CPS) head, Jean-Claude Brizard states that the bill "presents an exciting opportunity for Chicago's kids to get the instructional time they need to succeed academically. It's now in the hands of me and my team to formulate a plan to lengthen the school day and year, and we will be engaging stakeholders throughout the city in that process during the weeks and months to come." This new plan is expected to be implemented in 2012.
According to Grant Drutchas, Wicker Park resident and VP of the LaSalle II Parent Teachers Organization (PTO), the bill unties the hands of administrators. "Now they can get what they have wanted which is to consider a teacher's performance, not seniority, when it comes to deciding who to retain.
"On the other hand, it preserves the rights of teachers to strike.It means that the administration still has to jump through lots of hoops. So, teachers will be protected."
While three of the state's largest teachers unions were part of the formulation of this bill, Chicago Teachers Union President Karen Lewis was not present on Monday. Some express the belief that this indicates a fight in the future for the reform bill.
Next big issue in the education arena is the budget both in Chicago and statewide.
Related:
Crime Stats By District
Columnists