Need to know about changes in the tax laws?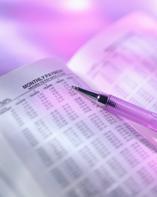 With income tax returns looming in your future, do you need help to know about changes in tax laws?  A partnership of the Chicago Public Library and the Chicago Bar Association may offer the help you need. "Changes in Tax Law" is the topic of the Mon., Feb. 15, Law at the Library seminar at 12:15 p.m. in the Chicago Authors Room, 7th Floor at the Harold Washington Library Center, 400 S. State St.
The seminar will focus on new changes in tax law for the 2013 tax season and how the changes affect you. Attendees are invited to talk with a licensed and experienced legal professionals, ask general questions, and check out materials on a variety of legal topics – at no charge! Registration is not required.
For more information, visit the Chicago Public Library website, or the Chicago Bar Association website or call 312.747.4300.
Related:
Crime Stats By District
Columnists