Chicago beaches open with new warning system -- swim at your own risk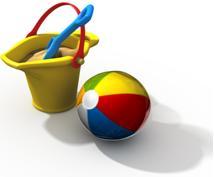 With the opening of Chicago beaches on Fri. May 25, at 11 a.m., the Chicago Park District (CPD) will no longer close beaches to swimmers based on e.coli levels. Closures can still occur for swimming if sewage is released into the lake after a heavy rainfall, or high waves or lightning are threatening or occurring.
In 2011, swimming bans on Chicago beaches totaled 56, while 134 advisories were issued, according to the Chicago Sun-Times.
In 2010, the City on a whole had 36 closings, according to National Resources  Defense Council (NRDA). State-wide, Illinois ranked 26th with 14% exceeding National standards.
In a 2011 NRDA report they gave the following data of % of samples exceeding National levels, comparing 2010 with 2009:
| | | |
| --- | --- | --- |
| Beach | 2010 | 2009 |
| Oak Street | 11.11 | 4.17 |
| Ohio Street | 7.25 | 20.83 |
| North Ave. | 2.82 | 9.72 |
The reasoning for the system change is that past closures were determined based on old data (18 hours or more). New information collection systems are able to provide up-to-the-hour information. Advisories versus bans puts the decision making on the beach-goer to determine how high a risk they want to take.
Water quality flags are flown near the beach house or on a lifeguard stand:
Green means that swimming is permitted. Water is calm and water quality is safe based on current monitoring for e.coli bacteria.
Yellow means that there is a swim advisory in effect. Caution is advised while swimming. Water and weather conditions are becoming unpredictable. There may be an increased risk of illness based on current monitoring for e.coli bacteria.
Red means a swim ban is in effect due to severe weather, which may be hazardous.
Beaches will close for the season on Sept. 3. Swimming is permitted and lifeguards are on duty at all beaches from 11 a.m. to 7 p.m., unless otherwise posted. For questions regarding Chicago's Beaches, call 312.74BEACH (312.742.3224) or 312.742.PLAY (7529).
Related:
Crime Stats By District
Columnists