Take a deep breath and a break…some good news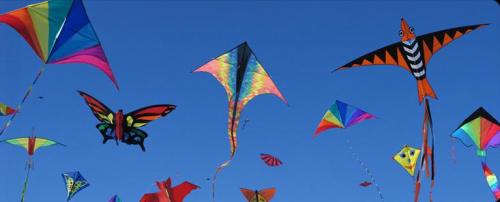 Considering the last few days of "confinement" and now the official "stay at home" order, you may be feeling unusually anxious, wondering if this will ever be over and whether you are going to survive. 
A video using the words attributed to Kitty O'Meara entitled And The People Stayed Home may lessen your anxiety and even give a glimmer of hope for the future. 
And the people stayed home.
And read books, and listened, and
rested, and exercised, and made art,
and played games, and learned new
ways of being, and were still. And
listened more deeply. Some
meditated, some prayed, some
danced. Some met their shadows.
And the people began
to think differently. 
And the people healed.
And, in the absence of people living
in ignorant, dangerous, mindless,
and heartless ways,
the earth began to heal. 
And when the danger passed,
and the people joined together again,
they grieved their losses, and made
new choices, and dreamed new
images, and created new ways to live
and heal the earth fully,
as they had been healed. 
And this lovely musical version… 
Looking to the skies, this global challenge is proving to doubters that air pollution can be improved. 
In New York, traffic plummeted 35%, Crain's New York Business reported on Mar. 16, while Columbia University researchers said that carbon monoxide emission had fallen by approximately 50% for a couple of days that week.
As noted by the British Broadcasting Company (BBC), as the Coronavirus spreads, air pollution and CO2 fall rapidly. NASA images of China support that.
Your money
Oh yes, one more thing this pandemic is providing which relates to your money. 
Personal, corporate, trust and estate income tax payments may be deferred to the Federal government. HOWEVER, please note that tax return filling deadlines remain UNCHANGED, as of this moment.
Different states are providing different reliefs. This chart may be of help.
In the words of Stephen Colbert...Meanwhile...
Please be safe out there, take care of you and yours, check on your neighbors and take a deep breath enjoy each ray of sun you can capture and try to relax.
Related:
Crime Stats By District
Columnists