Teens human trafficking Walk-a-thon Saturday to bring awareness to a growing "industry"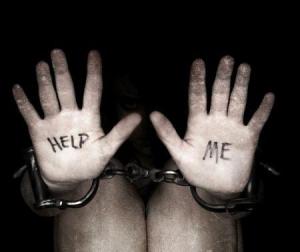 Human trafficking…slavery… is a multi-billion dollar "industry." It isn't just "there" it is HERE and it is growing! Saturday, June 13, Teens against human trafficking Walk-a-thon is to increase awareness. Everyone of all ages is invited to participate starting in Smith Park, 2526 W. Grand Ave., at 9:30 a.m. Second stop is Commercial Park, 1845 W. Rice St., and ending in Wicker Park, 1425 N. Damen, at 11 p.m. where there will be presentations and a program. 
What is human trafficking?
According the National Human Trafficking Resource Center, "Human trafficking is a form of modern-day slavery in which traffickers use force, fraud, or coercion to control victims for the purpose of engaging in commercial sex acts or labor services against his/her will.
Sex trafficking has been found in a wide variety of venues within the sex industry, including residential brothels,  escort services, fake massage businesses, strip clubs, and street prostitution.
Labor trafficking has been found in diverse labor settings including, domestic work, small businesses, large farms, and factories." 
In a 2003, Chicago was labeled in a New York Times article as becoming the "national hub of human trafficking." A January 2014 story, delved into the Chicago market.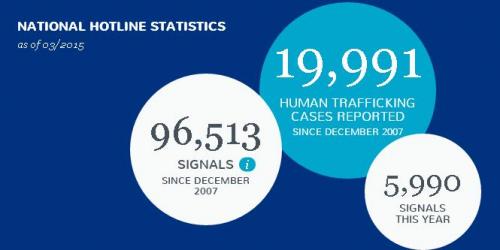 Polaris, a group started by two Brown University students Katherine Chon and Derek Ellerman in 2002, provide a list of recognizable signs. 
To learn more and help bring awareness to this increasing menace, walk both legs, one leg or none of the Walk-a-thon. But do try to be in Wicker Parkat 11 to hear more details. The program ends at 12:30 p.m.
Related:
Crime Stats By District
Columnists