Call for submissions: 2013 Gwendolyn Brooks Open Mic Awards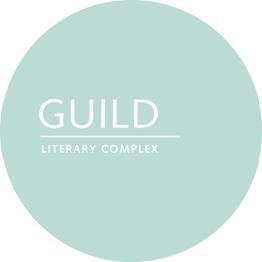 Call for poetry submissions for the 2013 Gwendolyn Brooks Open Mic Awards is announced by Chicago's Guild Literary Complex (GLC). Twenty semi-finalists will compete for a $500 prize in front of a voting audience on Tues., July 23, at 7 p.m. in the Chopin Theatre, 1543 W. Division St., on the Polish Triangle. 
Basic guidelines are:
Participant must be 18 years of age or older by July 23, 2013.
Participant must currently live in Illinois.
Submit one original poem. No exceptions.
Poem must be previously unpublished.
When performed, the poem cannot exceed three (3) minutes.
Poem must be submitted in print (via email or mail) in a legible 12-point font.
Option: An audio version of the same poem can be submitted in addition to the print version. Audio submissions will be included in the anonymous "Wildcard Vote." Complete details are on the GLC website. 
Though born in Topeka, Kansas, Gwendolyn Brooks lived the majority of her life in Chicago and founded the Open Mic Award 20 years ago.  A Pulitzer Prize winning poet, Brooks authored more than 20 volumes of poetry and numerous other books. Her other recognitions included being the Poet Laureate of Illinois and Consultant in Poetry to the Library of Congress as well as receiving the American Academy of Arts and Letters award, the Frost Medal, a National Endowment for the Arts award and fellowships from The Academy of American Poets and the Guggenheim Foundation. 
GLC is a community-based literary organization that presents and supports diverse, divergent, and emerging voices through innovative programs including performances and readings. They believe that vibrant literature contributes to society and community and that people should have access to quality literary experiences that engage them with dynamic juxtapositions of voices and ideas.
Among their programming include Palabra Pura (bilingual poetry); the Poetry Performance Incubator (collaborative theatre and poetry); and open-submission writing contests such as the Gwendolyn Brooks Open Mic Award and Prose Awards for short fiction and non-fiction. Since its formation, GLC has established itself, in the words of the Illinois Arts Council, as "Chicago's premier literary center." GLC has been twice selected as a model literary center by the National Endowment for the Arts.
Related:
Crime Stats By District
Columnists