Wicker Mic kicks off its 5th year in Wicker Park tonight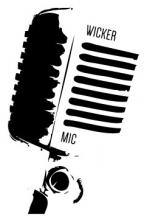 Wicker Mic opens its 5th season tonight in Wicker Park,1425 N. Damen Ave., on the softball field near Schiller at 6 p.m.
What began as a Church in the City open mic event with Nate Tubbs and his crew twice in 2010 has turned into another great partnership with the Wicker Park Advisory Council. Performance dates, after tonight, for this four-event series are July 25, Aug. 29 and Sept. 26.
"We want everyone to have a great time in a wonderful environment while providing talent an opportunity to perform," says Tubbs. "Tonight's closing performer will be singer and guitarist K'hala Turner, who has been on our stage for two years."
While the show begins at 6, those who want to perform can sign up starting at 5:45 p.m. Slots are 5 minutes (2 songs, 3 poems, or 5 minutes of stand-up). Church in the City provides electronic keyboard, guitar and mics. Tubbs may be reached by email.
Over the last few years, many performers have said they are not sure whether it is better to perform or just listen! It appears Mother Nature will be good to this year's kickoff. Grass is provided but audience members need to bring their own blanket or chair.
Related:
Crime Stats By District
Columnists