Book lovers check out the Attic Sale at PMA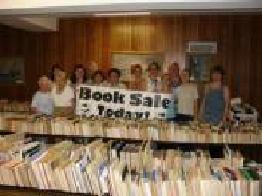 Books about many subjects in English and Polish are part of the Attic Sale this weekend in the Polish Museum of America (PMA) at 984 N. Milwaukee Ave.  Many of the books are duplicates of those in the 95 year old library.
The Library's interest in finding good homes for their treasures is an advantage for book lovers who will delight in purchasing books at discounted rates on a variety of subjects.  Proceeds will go to on going maintenance of the Library.
Hours: Sat., July 17 from 10 a.m. to 4 p.m. ; Sun., July 18 from 11 a.m. to 3 p.m. in the Museum's First Floor Social Hall. Unsold books after the weekend will be available at further discounted prices through July 31 during regular work hours. The library is open Mon., Tues. and Sat. from 10 a.m. to 4 p.m., and Wed. from 1 p.m. to 7 p.m. For more information, call 773.384.3352 ext. 101.
Related:
Crime Stats By District
Columnists