PMA's Annual Duplicate Book Sale to raise funds for 100 year old library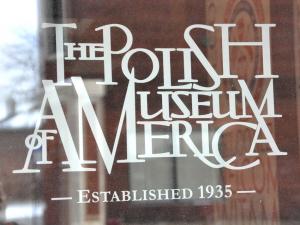 Many topics are covered in the sea of books in both Polish and English on sale at the Polish Museum of American's (PMA) 2016 Annual Duplicate Book Sale, July 29-31, at 984 N. Milwaukee Ave., Union of America Social Hall, first floor. 
The items on sale come primarily from donations and are looking for a new home, while helping raise funds for the 100 year old library. 
Hours: Monday and Tuesday, 10 a.m. to 4 p.m.; Wednesday, 1-7pm; Friday, 10 a.m. to 4 p.m.; and Saturday, 11 a.m. to 4 p.m. 
Books not sold during the weekend will be available for purchase at discounted prices in the PMA library during regular work hours. 
For specific dates of the discounted prices or more information please call 773.384.3352 ext. 6.
Related:
Crime Stats By District
Columnists