Census taking is being cut short…danger of under count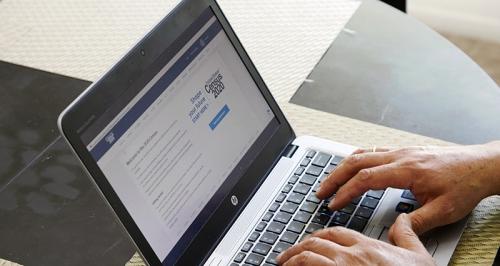 The importance of getting an accurate census count cannot be overstated because:
it determines how billions of dollars flow to states and communities annually
It determines how many congressional seats each state gets in the U.S. House of Representatives 
Census data collection will cease on Sept. 30, one month short of the previous plan. That is raising concerns among many. To date, four out of ten households have not been counted. 
U.S. Census Bureau Director Steven Dillingham, says that prior to the new date of Sept. 30 there will be a robust field data collection operation to ensure that households that have not yet self-responded will be counted for the 2020 Census. 
"We will improve the speed of our count without sacrificing completeness. As part of our revised plan, we will conduct additional training sessions and provide awards to enumerators in recognition of those who maximize hours worked. We will also keep phone and tablet computer devices for enumeration in use for the maximum time possible," says Dillingham.
"We will end field data collection by September 30, 2020. Self-response options will also close on that date to permit the commencement of data processing. Under this plan, the Census Bureau intends to meet a similar level of household responses as collected in prior censuses, including outreach to hard-to-count communities."
Skeptics are not so optimistic, citing that many of those not counted are people of color, immigrants, renters, rural residents and other members of historically under counted groups who are not likely to fill out a census form on their own.
The July 21 Presidential Memorandum on Excluding Illegal Aliens From the Apportionment Base Following the 2020 Census, is one of two reasons they express pessimism. 
"The President, by law, makes the final determination regarding the "whole number of persons in each State," which determines the number of Representatives to be apportioned to each State, and transmits these determinations and accompanying census data to the Congress (2 U.S.C. 2a(a))." 
Dillingham says that the Census Bureau continues its work on meeting the requirements of Executive Order 13880 issued July 11, 2019 and the July 21, 2020, Presidential Memorandum. 
And, according to him, a team of experts are examining methodologies and options to be employed for this purpose, he says. The collection and use of pertinent administrative data continues.
The second point of concern is this statement in the Executive Order. "I have determined that it is imperative that all executive departments and agencies (agencies) provide the Department the maximum assistance permissible, consistent with law, in determining the number of citizens and non-citizens in the country, including by providing any access that the Department may request to administrative records that may be useful in accomplishing that objective."
Be counted
The census, taken every 10 years since 1790, is vital for you and everyone you know. Be counted in this census.
Census takers
For those who have not filled out a census form, door-to-door census takers could be ringing your doorbell soon.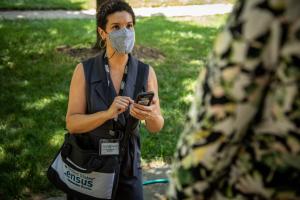 Verify anyone coming to your door claiming to be a census collector is an official 2020 Census collector. 
Ask to see their ID badge with their photograph, a U.S. Department of Commerce watermark and an expiration date. They also may be carrying Census Bureau bags and other equipment with the Census Bureau logo. 
They will be following COVID-19 protocol. 
All census takers complete a virtual COVID-19 training on social distancing and other health and safety protocols before beginning their work in neighborhoods. 
If no one is home when the census taker visits, the census taker will leave a notice of their visit with information about how participate. 
Other census surveys
Aside from the 2020 Census, the Bureau does have other surveys going on. 
Some of those surveys are in person as reflected in this map.
Related:
Crime Stats By District
Columnists