Governor Quinn urges everyone to be part of "Drop, Cover and Hold On" on February 7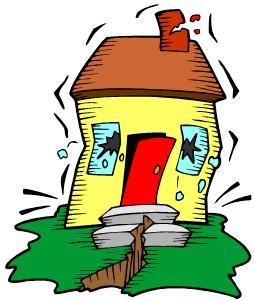 The ShakeOut, called the "largest earthquake drill in the history of the Midwest," is to be held on Thurs., Feb. 7, at 10:15 a.m.  Governor Quinn is urging everyone in Illinois to participate in the nine-state emergency preparedness drill.
"It only takes a few minutes, but the lessons learned can save countless lives," says Jonathon Monken, Director, Illinois Emergency Management Agency (IEMA). "The  drill raises awareness about the threat of earthquakes in Illinois."
The drill focuses on "Drop, Cover and Hold On." They are the protective actions people should take when a quake begins: Drop down to the floor, take Cover under a sturdy desk or table, and Hold On until the shaking stops. To date, 2.3 million Midwestern residents have registered for the 2013 Great Central U.S. ShakeOut.
Register for the drill online and receive valuable tips and information about earthquake preparedness. 
Illinois sits atop two major fault zones, the New Madrid Seismic Zone and the Wabash Valley Seismic Zone. The most powerful series of earthquakes ever to hit the United States happened in 1811-12 near New Madrid, Mo. Tremors have been felt in Chicago in recent years.
In a 2008 study conducted by the University of Illinois Mid-America Earthquake Center, it was projected that if a similar quake struck the same region today, there would be 3,500 fatalities, 2.6 million people without electricity and $300 billion in direct economic losses. Bridges, docks, highways and water infrastructure would be in shambles.
Related:
Crime Stats By District
Columnists