Internet users: Do you want to see your computer, cable and voice costs increase?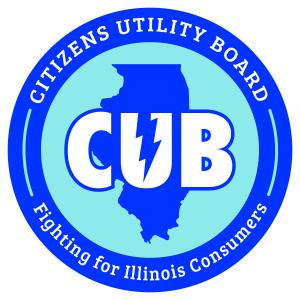 The Citizens Utility Board (CUB) asks all internet users to take action before May 18 to show opposition to a rollback of regulations that will impact their usage and costs. 
Federal Communications Commission (FCC) Chairman Ajit Pai proposed repealing historic internet consumer protections called "net neutrality" that were passed in 2015. The FCC is scheduled to vote on his proposal on May 18, and a final vote could happen before the end of the year.  
"As a consumer watchdog, CUB analyzes issues primarily on how they impact an Illinoisan's bottom line. We have serious concerns that if the FCC reverses these historic net neutrality protections, a number of Web-based services, including VoIP, will get more expensive," says Jim Chilsen, CUB's Director of Communications.
"If VoIP providers have to shell out more money to keep ISPs from slowing or hindering their service in any way, they will have to pass those higher costs onto businesses and households that depend on the telecom service. We also are concerned that certain VoIP providers that are also ISPs, like AT&T, could throttle a rival VoIP provider, while favoring their own traffic. Everybody should be concerned about net neutrality, so we're urging consumers to take action."
What is net neutrality and why is it important?
Net neutrality* protections forbid Internet Service Providers (ISPs), like AT&T and big cable companies, from discriminating against certain Internet traffic including voice over IP (VOIP).
That means ISPs can't….
force website operators to pay more to avoid content getting blocked, censored or slowed (a.k.a. throttled)
obstruct traffic from the services from one tech company to favor their own
control or influence our access to websites 
This is a pocketbook issue: If website operators like Netflix or Amazon have to pay ISPs more to get on an "Internet fast lane," they will charge users more. 
Who wants to reverse the FCC's net neutrality rules? 
Chairman Pai and the ISPs. "We applaud FCC Chairman Pai's initiative to remove this stifling regulatory cloud over the Internet," AT&T CEO Randall Stephenson said. 
What can I do?
To fight against rolling back net neutrality regulations, express your opinion through a CUB petition. 
The Washington Post predicted that this will be a "dramatic showdown" between supporters of net neutrality and big ISPs. 
This is an issue that can affect your wallet. You can show your opposition through CUB's petition.
*February 26, 2015 - FCC passes the Title II Net Neutrality Rules. "In a 3-2 party-line vote, the FCC passes open internet rules applying to both wired and wireless internet connections grounded in Title II authority."
Related:
Crime Stats By District
Columnists