Moreno announces former 13th Police District Station will be re-purposed
Cook County Sheriff's Central Warrants Unit will be housed in the 13th District Police Station site, 927 N. Wood St., 1st Ward Alderman Proco "Joe" Moreno just announced. "This is a promise I made and I have kept."
The proposal to repurpose this site went to the County Board of Commissioners meeting today, Feb. 27. The proposal was voted on and passed after 9 months of negotiations. Next Wednesday, Moreno will introduce an ordinance at the City Council meeting that will finalize the plan.
At least 100 Sheriffs will be based at the location for the next 10 years. The current plan is for the county to enter into a $1 annual lease through 2023 for the site.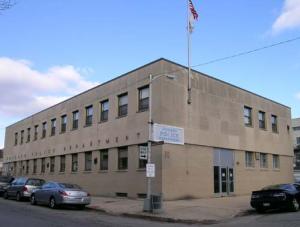 "I made a promise to the community that this site would retain a law enforcement presence. Persuading the administration and the Sheriff's office to make this a reality has been an endeavor, which could not have been done without the help of the community," Moreno said.
In early 2012, he formed a 5-person working group of community leaders to identify the most preferred result for the location. The members of this group were Catherine Garypie, Peter Frisbee, Ronda Locke, Grace Rappe, and Audrey Rath. Members of this working group were informed of the collaboration with the Sherriff's office last month, and were overwhelming pleased with this news. 
Next Wednesday, it is likely that Sheriff Dart and I will have a press conference to further explain the specifics, including project timeline.
"When the announcement that the 13th district police station would be closed and consolidated with the 12th District Station, I vowed to fight for a police presence on the site. Today, I am extremely happy and proud to have kept this promise," Moreno concluded.
Related:
Crime Stats By District
Columnists