One murdered, one critical in shooting on Elston Ave. by Krush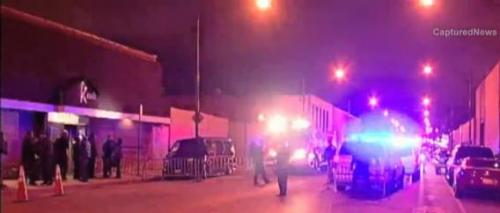 Two men were standing in front of or near Krush Nightclub at 1675 N. Elston, when a man came running up on foot and shot in their direction.
One, a 25-year-old male, was shot in the upper body and later died at the hospital. The second male was shot in the lower part of his body and is in critical condition at Illinois Masonic Hospital where both victims were taken, according to Officer Robert Perez in Chicago's Police News Affairs Department.
The Chicago Tribune reports that there was a third man in the car where the shooting occurred. He jumped out of the car and chased the shooter toward the intersection of Elston and Wabansia Avenues. Both exchanged gunfire. Neither was hit in the gunfire and they both fled the scene.
The Tribune's video appears to show that the car and shooting was across the street from the club.
Area 5 detectives are conducting the investigation while the street looks as though nothing happened a few hours earlier.
Related:
Crime Stats By District
Columnists